Slovakia Signs Contract for Patria AMV XP
Slovakia and Finland have signed a Government-to-Government (G2G) contract to supply the Slovak Armed Forces with Patria Armoured Modular Vehicle XP (AMV XP) 8x8 wheeled armoured fighting vehicles. The €447 million contract calls for the delivery of 76 vehicles in three configurations and logistics, ammunition, and infrastructure services. Deliveries are scheduled to begin in 2023.
The contract follows the March 2022 decision by the Slovak Ministry of Defence to select the Patria AMV XP 8x8 for the Bojovmi Obrnenmi Vozidlami 8x8 program. The Slovak Ministry of Defence has concluded an intergovernmental agreement on providing procurement support elements as a complementary measure. These include quality assurance of Slovakia's armoured vehicles, possible price audits, information and user experience exchange, and cooperation in training and exercises. Patria has stated they will share their technical expertise and contribute to developing Slovakia's local engineering and defence industry through the BOV 808 program.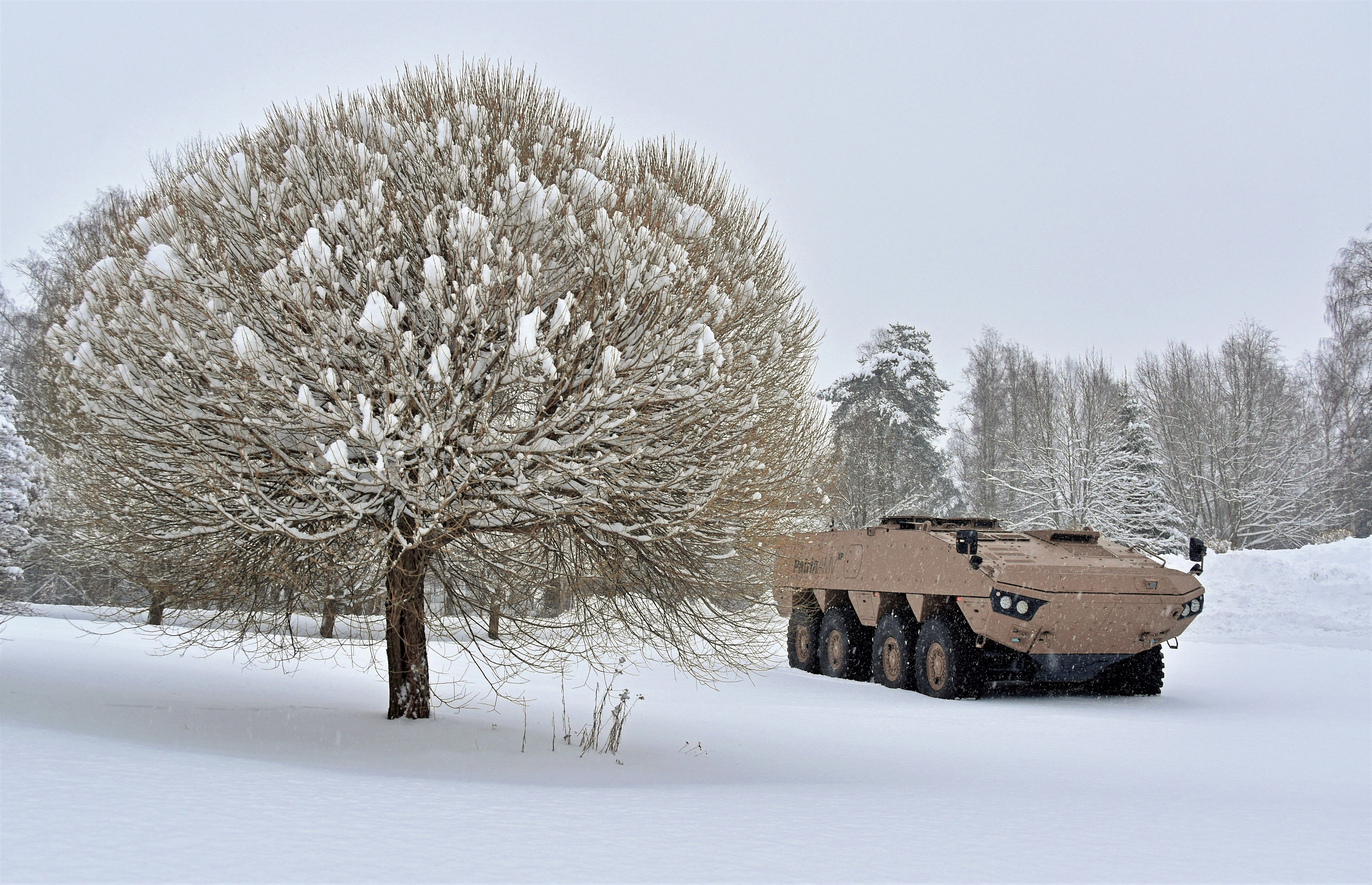 The AMV XP is the most recent generation of Patria's AMV 808 wheeled armoured vehicle, which has been in production since 2004. The AMV XP has a gross vehicle weight of up to 32 tonnes, including 15 tonnes of payload capacity. Ballistic protection is scalable, with STANAG 4569 Level 5 available. Patria uses a 480 kW Scania diesel engine and an automatic transmission. The suspension system is independent at each wheel station, and tyre pressure can be controlled via a Centralised Tyre Inflation System. The wheels also have run-flat inserts. The steering is hydraulically assisted and operates on the first, second, and fourth axles.
Regarding armament, the Turra 30 unmanned turret from the Slovakian company EVPU was preferred. The primary armament is a 30 mm Bushmaster II Mk44 automatic cannon, with a coaxial 7.62 mm machine gun and a pod of two Anti-Tank Guided Missiles.