Serial Production of Barys 6 × 6 Armoured Vehicles Started in Kazakhstan
Recently, the media of Kazakhstan reported on the shortcomings of the armoured personnel carrier (APC) "Barys 8x8" identified during its tests. Testing of a prototype of armoured vehicles lasted four years in different conditions.
Officers of the Kazakh Armed Forces who took part in the tests told reporters that the multi-purpose armoured vehicle "Barys 8x8" in the last phase of military testing "often broke down and required costly repairs." Representatives of the company do not confirm this information and state the opposite.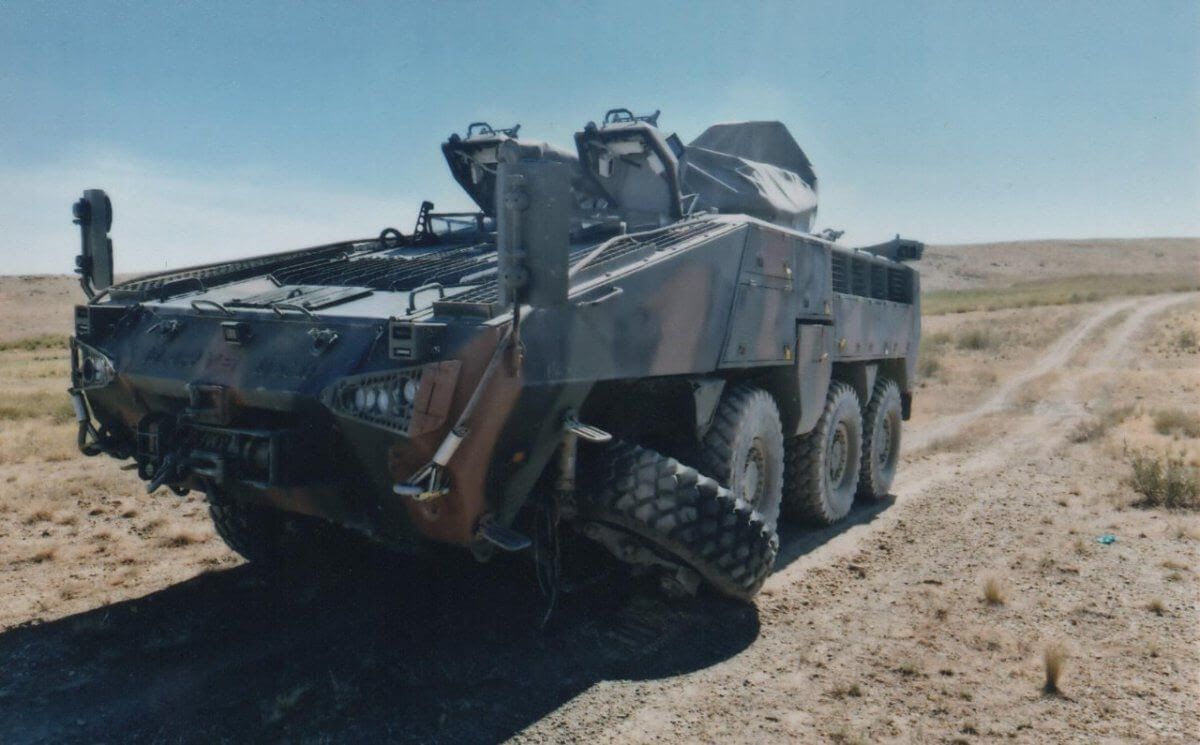 The Kazakhstani Defence Ministry is ready to adopt the Barys 8x8 vehicle, state tests of the equipment have been completed. The development was reported on the website of the State Defence Order Committee of the Ministry of Industry and Infrastructure Development of Kazakhstan.
Along with the production news, a new video became viral. Turkish land vehicles manufacturer, Otokar's 8x8 armoured vehicle is seen towing the Paramount's 8X8 Barys from where it is stuck in the mud.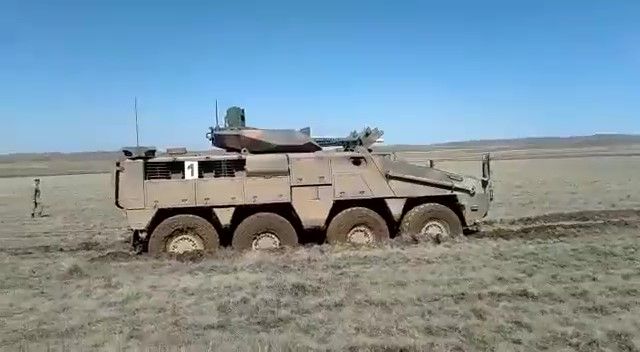 Otokar has completed its trials in Kazakhstan. TurDef has learned that Kazakh Armed Forces has tested the vehicle in every possible situation with its own personnel. Otokar established a company in Kazakhstan named Otokar Central Asia. The company was invited to form a joint venture with a Kazakh company to manufacture vehicles locally. The company worked on the feasibility and agreed to establish a production line in the case of Kazakhstan inks a contract for the foreseen amount of vehicles. TurDef has learned that Otokar is in negotiations with the Kazakh Armed forces.
According to sources, Kazakh Armed Forces wanted to test the vehicles on their own to force them at their limits. Otokar taught the personnel how to drive and maintain the vehicles. The 8X8 based on ARMA vehicle passed the tests after six months-long trials. It was also known that the Barys 8x8 armoured wheeled vehicle from Kazakhstan Paramount Engineering (KPE), a joint venture of Paramount Group and Kazakhstan Engineering, was also tested. There are several photos from vehicles on the internet showing it suffering from tests. The last one was aired recently. It shows the vehicle stuck in the mud on Kazakh steppes. It is the winterised version of South Africa's Mbombe 8 vehicle.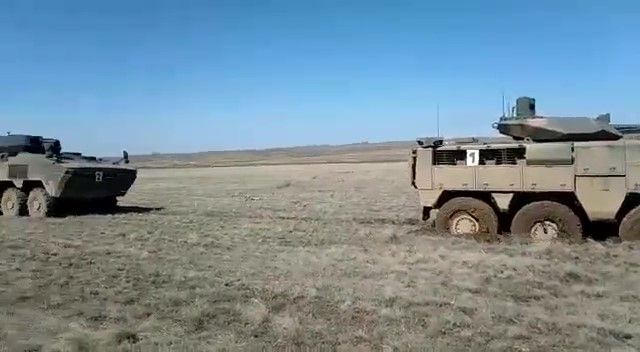 Otokar's 8X8 towed the vehicle to rescue it. Kazakhstan is almost five times bigger than Turkey, and the majority of its territories is steppes.
Otokar wants to establish a joint venture as it did in the United Arab Emirates with al Jasoor. The Rabdan 8X8 serves the country's armed forces.