The press office of the Kazakh President made a public statement to indicate that President Toqayev visited Almaty to see the products of companies engaged in production in the domestic defence industry sector. "The President got acquainted with the potential of the domestic defence industry complex," the statement said.
In this context, Kazakhstan Aselsan Engineering (KAE) and Otakar Central Asia's products were also introduced to Toqayev.
According to the press release, Toqayev was introduced to the possibilities of production and repair of weapons and military equipment by enterprises of the domestic defence industry complex.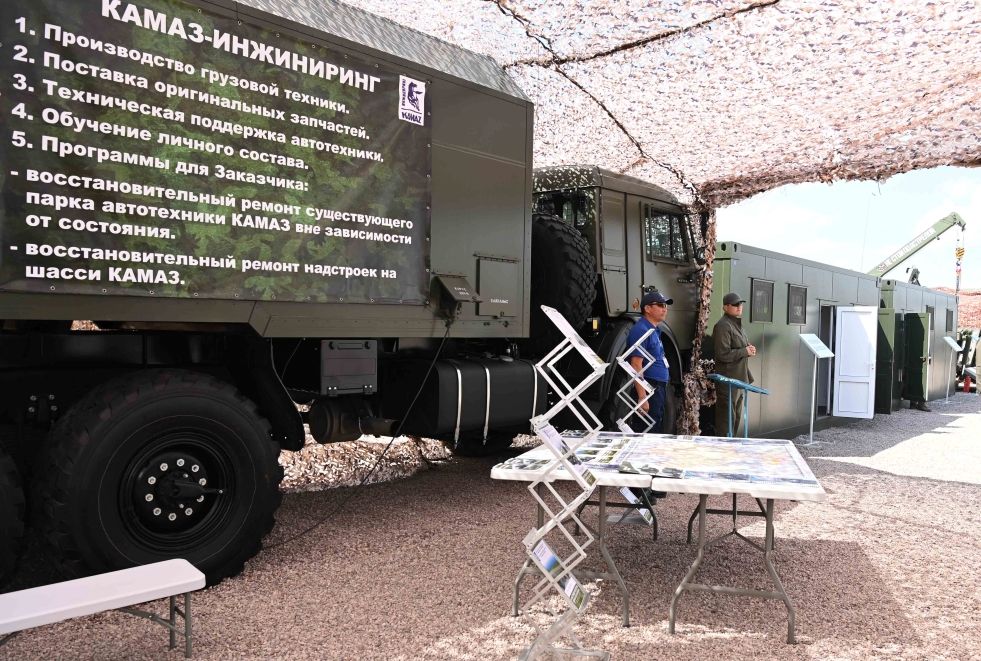 The "Semei Engineering" (Semei) plant specialising in repairing armoured vehicles in the Central Asian region demonstrated restoring the equipment damaged in the battle using an armoured repair- -evacuation transport vehicle.
The representative of the "Navyco" company (Astana) provided information on how the units for the restoration of armoured vehicles are replaced in the field, and the enterprises "KamAZ Engineering" (Kokshetau) and "Air Repair Plant No. 405" (Almaty) provided information on the possibilities of assembly and restoration of military equipment.
The products of Kazakhstan-Turkiye joint venture "Kazakhstan Aselsan Engineering" (Astana), "Vostok Polymer Snab" LLP (Uskemen), "Universal-Build" LLP (Almaty), JK "Energy General" (Almaty) and other enterprises were exhibited.
In addition, the President was introduced to the capabilities of the ARMA armoured vehicle produced by the Turkish company "Otakar" to cross water obstacles.
Otokar presents the TULPAR Multipurpose Armoured Platform and ARMA 8×8 Tactical Wheeled Armoured Vehicle in Kazakhstan. The Kazakh Army tests ARMA 8X8, equipped with ASELSAN's NEFER turret. TULPAR and ARMA vehicles are also tested with Russian-made 2K23 turrets.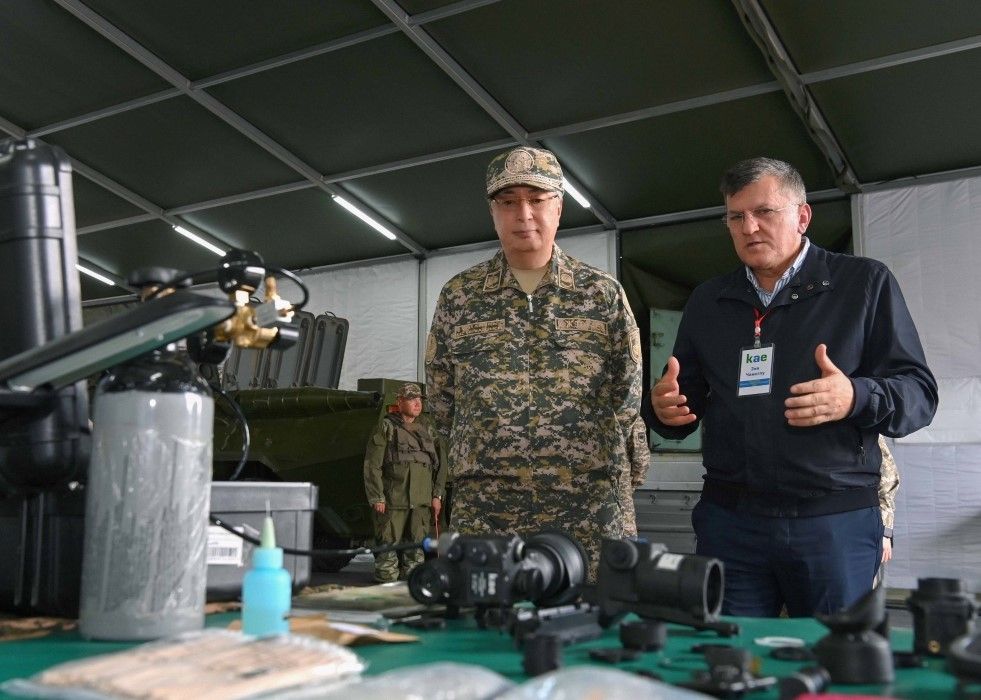 On the other hand, KAE was founded in 2011 to produce electro/ optic devices for the Kazakh Army. KAE makes night vision binoculars, thermal imaging sights, surveillance devices, Laser target designators and locators, stabilised advanced remote weapon platforms, electronic circuit card assembly and manufacture of infrared lenses.
It also modernises armoured vehicles' electro-optic systems and some avionics of aircraft.