Kazakhistan is testing Otokar's 8X8 Arma armoured Vehicle
The test was carried out at "Spassk" fire range and training ground in the Karaganda Garrison. The armoured wheeled vehicle is called ARMA-8x8 NEFER as it is equipped with ASELSAN's NEFER Remote Controlled Stabilized Weapon System (RCSW).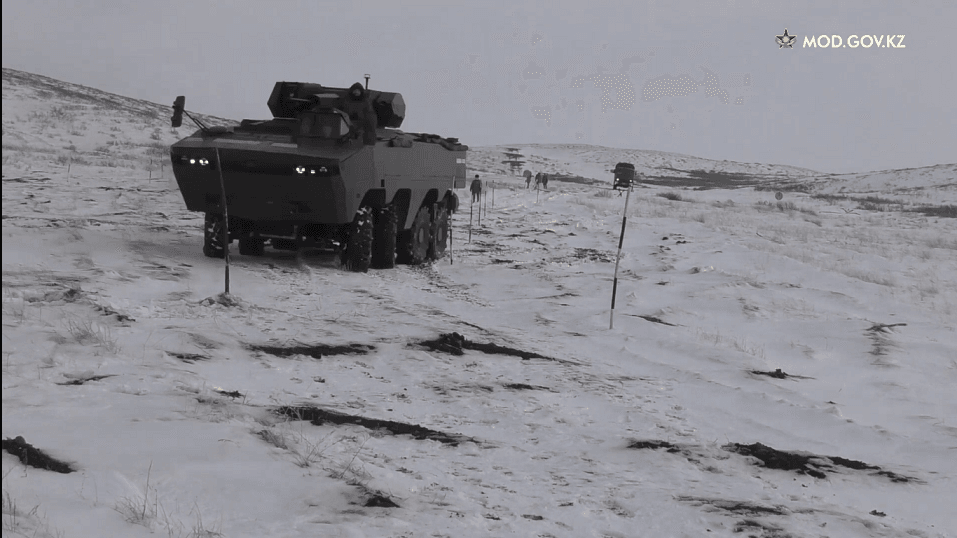 The vehicle's combat capabilities and onboard weapons were tested at different times of the day. The NEFER RCSW has a 30 mm 2A42 automatic cannon with a 7.62 mm machine gun for proximity defence.
The ministry gave information about tests. It says, "ARMA fires at night using a sighting complex and a heat-response camera. It provides a clear view and accurate targeting."
Koç Company Otokar Produces Arma 8X8 armoured vehicle. The company founded a company in Kazakhstan Otokar Central Asia. The company has also signed an agreement with Kazakhstan Engineering to produce armoured vehicles for the country.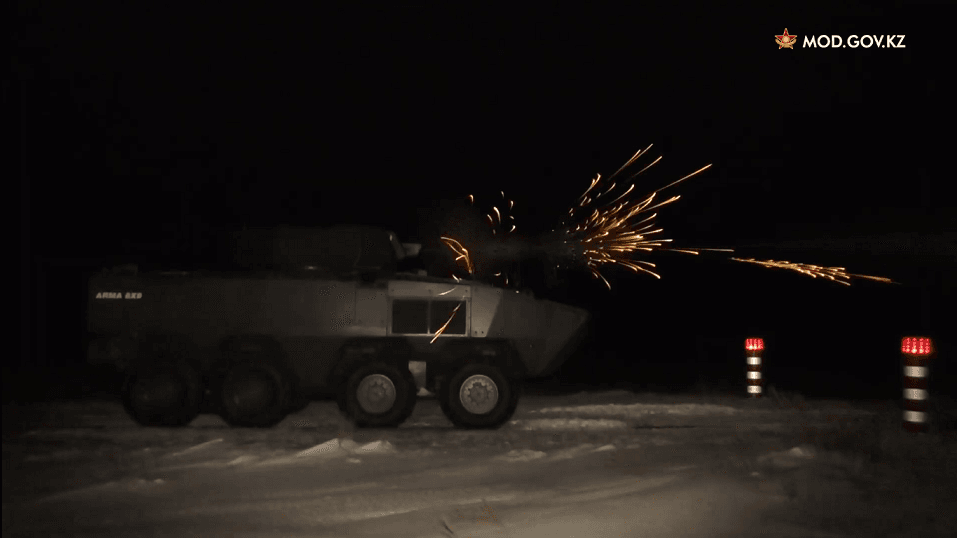 The ARMA 8X8 has an independent suspension system enhanced with Run Flat Tires. The vehicle has Central Tyres Inflation System (CTIS) and Anti-Locking Brake System (ABS) to improve ground mobility and ride comfort even over the roughest terrain. The vehicle's mobility is further enhanced with longitudinal and transverse differential locks and the high power to weight ratio coupled with high ground clearance and approach/departure angles.
ARMA 8x8 is available in various types of mission configurations such as Armoured Personnel Carrier, Infantry Fighting Vehicle, Mobile Gun System, Mortar Carrier, Command Post, Ambulance, CBRN Reconnaissance, Driver Training, Reconnaissance, Maintenance, Recovery.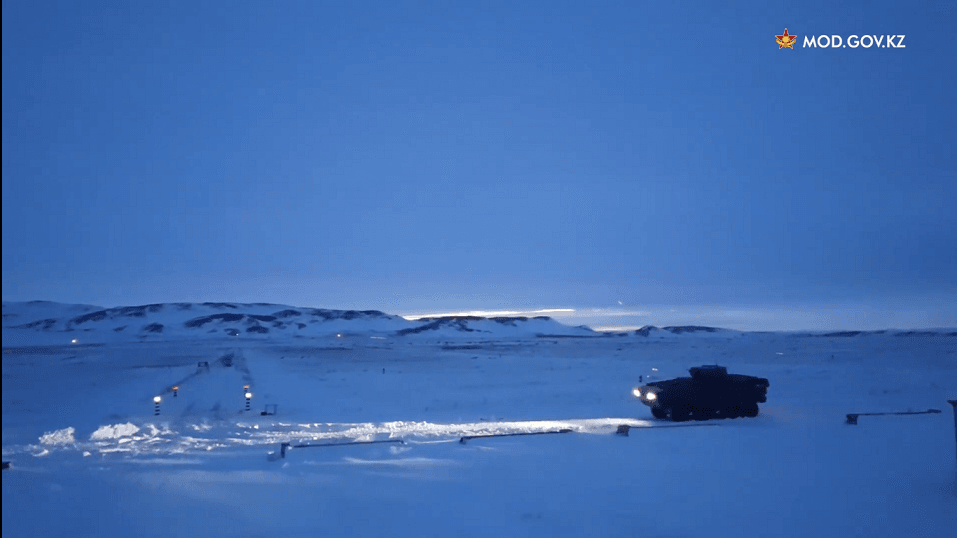 ASELSAN has first exhibited its RCWS "Nefer" at IDEF'17. NEFER is a remotely operated stabilized turret for both NATO and Russian-origin 25mm or 30mm cannons. The platform combines high-precision reconnaissance and engagement capabilities with effective firepower while keeping the operator and system under armour away from counter fire.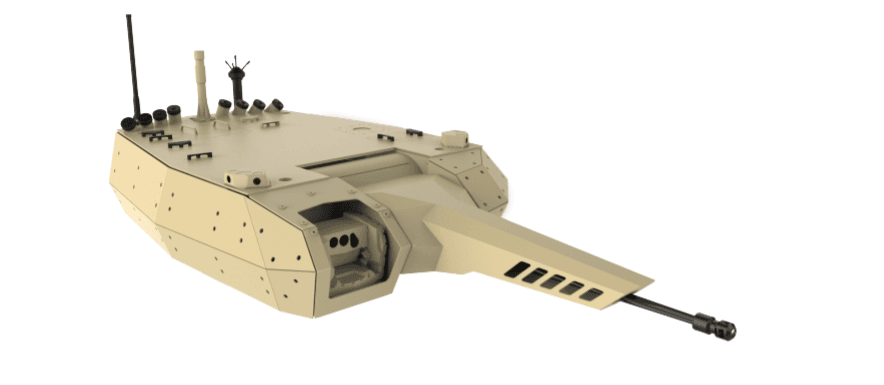 REMOTE CONTROLLED STABILIZED WEAPON SYSTEM NEFER
Other Features
• Remote controlled firing capability
• Shoot-on-the-move capability for stationary and moving targets with gyro-aided stabilization
• Day and night imaging
• Automatic target tracking
• Automatic ballistic calculation
• Laser range finder for accurate ballistics
• Computer-based fire control functions
• Fired rounds counter
• Last ammunition warning
• Operating Temperature: -32°C - +55°C
• Complies with MIL-STD-810F
• Complies with MIL-STD-461E for EMI / EMC
• Integration with external sensors and command&control systems
• STANAG 4569 Level 2 Armor Protection Technical Data Weapon Options
• Primary Weapon Options
• 30mm MK44 Automatic Cannon
• 30mm 2A42 Automatic Cannon
• 25mm M242 Automatic Cannon
• 25mm KBA Automatic Cannon
• Co-axial Weapon Options
• 7.62mm FN MAG58 Machine Gun
• 7.62mm M240 Machine Gun
• 7.62mm PKT Machine Gun Movement Limits
• Elevation : -10° / +60°
• Azimuth : n x 360° (with Slip Ring) Ammunition Stowage
• Primary Weapon Options: 200 rounds
• Co-axial Weapon Options: 300 rounds Weight and Size
• Above Deck : < 1550 kg (w/o gun, ammunition and armor)
• Below Deck : < 170 kg
• Height : < 64 cm (w/o armor)