Denel's T5-52 Howitzer Exceeds 60 Km Range
The maximum range of fire with a rocket-assisted projectile was formerly 42.5 km and 55 km with a V-LAP or velocity-enhanced projectile. Between 15 and 17 August 2023, in Copperton, Northern Cape, Denel held a technical exhibition focussing on its artillery and defence systems. Denel's high-calibre 52 ballistic system, particularly the T5, was brought into focus. The T5-52 155mm artillery system stood out, with a range exceeding 60 km.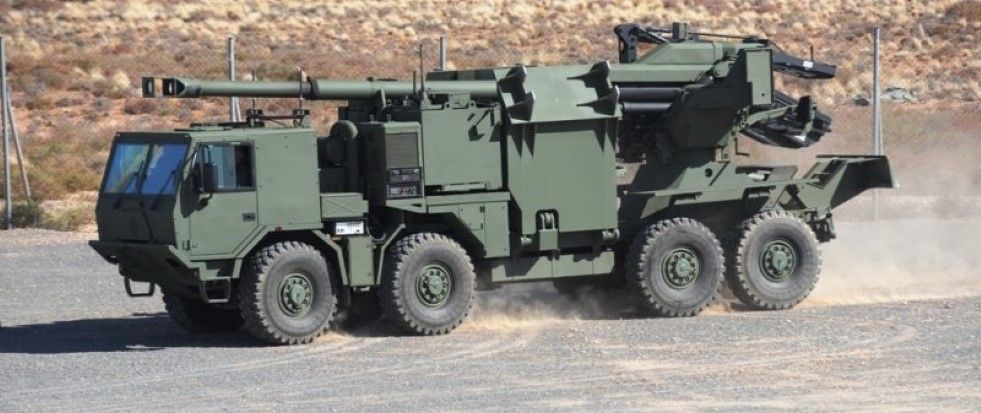 The first prototype of this artillery system was revealed in 2002. It was created to counterbalance the French CAESAR truck-mounted howitzer. The T5, formerly known as the Condor, was armed with a 155 mm/L45 weapon. The T5-52 uses the G5-2000 towed howitzer top carriage. Rheinmetall Denel Munition (RDM) manufactured the ammunition.