Turkiye Sends Troops to Help Reduce Conflict in Kosovo
Türkiye sent to Kosovo to join the commandos. NATO asked the Turkish troops to help quell the unrest in the Serbian border region.
Turkish Defence Ministry wrote, "The first convoy of the Commando's 65th Mechanized Infantry Brigade battalion has completed its transit to Kosovo."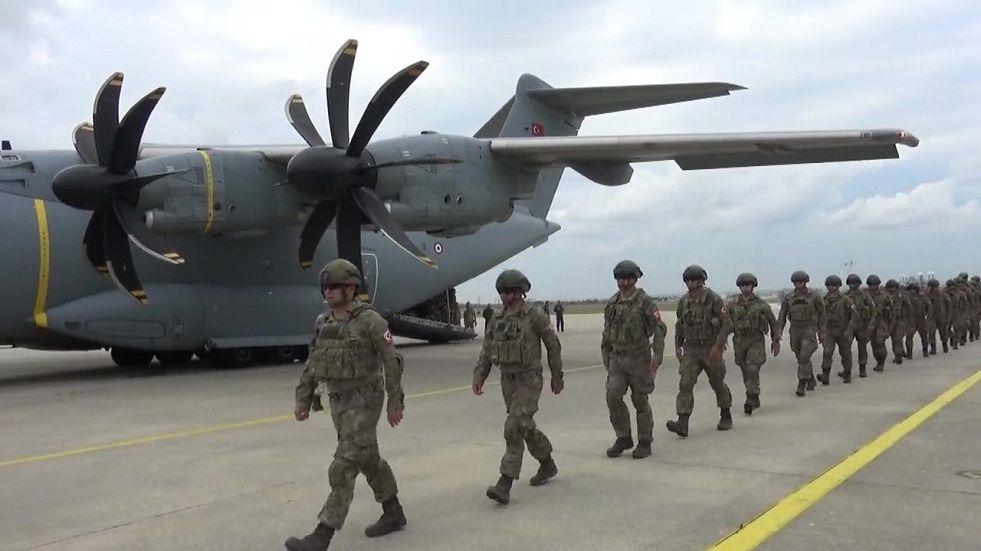 Earlier, NATO announced that it would send 700 troops to increase its strength in the area. KFOR currently comprises nearly 3,800 troops. Around 500 Turkish troops will be deployed gradually to join KFOR as a reserve unit. Last Monday, this conflict injured approximately 30 KFOR troops, consisting of 11 Italian and 19 Hungarian troops. They are said to have suffered broken bones and burns from homemade explosives.
Local election boycotts sparked the clashes in four municipalities: Zvecan, Zubin Potok, Leposavic and North Mitrovica, the northern part of Kosovo. Some 50,000 Serbs living in four municipalities in northern Kosovo rejected the results of the latest mayoral election vote in protest at their demands that their autonomy rights were not met.