The 50th Pandur EVO armoured vehicle is delivered to the Austrian army
The Austrian Ministry of Defence signed a contract with General Dynamics European Land Systems-Steyr in October 2021 to deliver 34 Pandur 66 Evolution (EVO) wheeled armoured vehicles. According to the Austrian Minister of Defence, Austria has ordered 100 Pandur EVOs worth 356 million Euros.
By 2020, the Austrian armed forces had received 34 "Pandur Evos." The Austrian army will receive 30 more troops by 2023 and 36 more by 2025.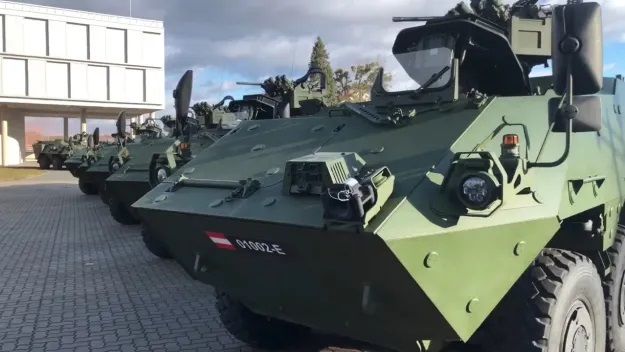 The Pandur wheeled armoured vehicle's first version has been in service with the Austrian army since 1994. The vehicle serves as an Armoured Personnel Carrier (APC) and an ambulance. It is used during peacekeeping operations within the common security and defence policy framework to defend against terrorist attacks, protect hybrid threats or critical infrastructure, provide security police assistance, and support civil protection or security use.
Pandur EVO is an improved version of Pandur 2, which is an improved version of Pandur 1. It has a 455hp engine, better mine protection, and more interior space than its predecessor.