Rheinmetall presents the new Boxer IFV
The new vehicle is a tracked Boxer which weighs 45 tons. The vehicle is heavier than the 8X8 Boxer armoured vehicle which is only 38.5 tons.
The new Boxer consists of a 'drive-line module' containing the chassis, chain wheel and engine. Then the 'mission module' contains mission-specific elements, such as weapons, equipment, and crew rooms.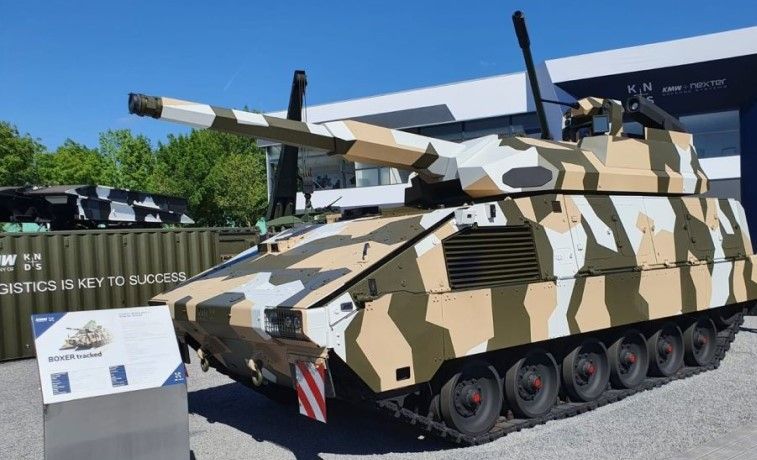 At Eurosatory 2022, Rheinmetall shows off this tracked Boxer in a fire support vehicle (FSV) configuration. The Boxer FSV carries a gun turret ( turret ) RCT120, which carries a large calibre 120 mm cannon.