You may prefer to listen the news
OTOKAR General Manager Serdar Görgüç stated that being a supplier to both NATO and the United Nations, Otokar is continuously expanding its customer portfolio and serving a wider range of customers worldwide every year due to its well appreciated user-oriented approach. "Currently, around 33 thousand Otokar vehicles are actively in service in more than 35 countries. We reflect the experiences we gain in different climates and geographies worldwide on our vehicle development activities. We believe that the performance of our vehicles serving worldwide is the most important reference for our potential customers. We are at the forefront of the global defence industry with our know-how in land systems, engineering and R&D capabilities, and our wide product range. We will introduce our capabilities in land systems to potential users during IDEB. We want to meet the needs of the Armed Forces and Security Forces and look for the cooperation opportunities that may arise in line with the needs of the region."
Otokar's multi-wheeled modular armoured vehicle, the ARMA 8x8, provides mobility, high mine and ballistic protection, as well as the ability to integrate medium and high-calibre weapon systems into the vehicle's design. ARMA can support modern armies on the battlefield, in peacekeeping operations, and in humanitarian relief operations in all terrains and climates, according to their requirements.
The ARMA 8x8 has a large payload capacity as well as its interior volume. The vehicle can be outfitted with a variety of weapon stations and turrets, depending on the mission requirements. As an armoured personnel carrier, infantry fighting vehicle, command and control vehicle, fire support vehicle, reconnaissance vehicle, and CBRN reconnaissance vehicle among other things, the ARMA 8x8 can perform a wide range of missions. It is possible to integrate a number of different armament systems into the vehicle at the same time.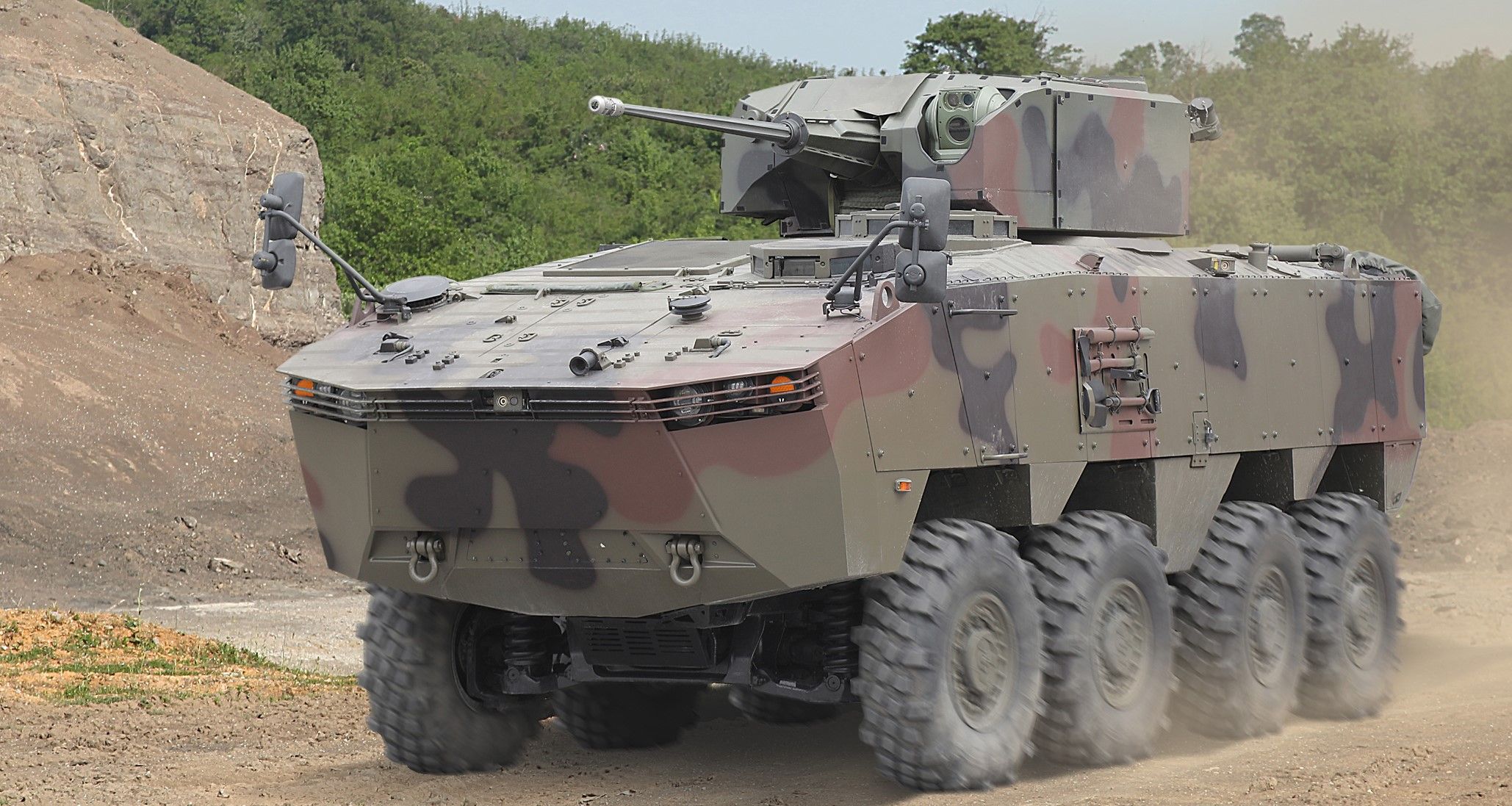 Designed for wheeled and tracked armoured fighting vehicles, MIZRAK is an unmanned remote-controlled weapon station that can be operated by remote control. It is operated remotely from within the vehicle's armoured interior. The MIZRAK on display is armed with a 30mm cannon and a 7.62mm coaxial MG. MIZRAK is equipped with the latest generation digital fire control system architecture, which includes dual-axes independently stabilised commander and gunner sights, as well as a thermal camera, a day camera, and a laser range finder, among other features.
Following the dissolution of Czechoslovakia in 1993, the Armed Forces of the Slovak Republic were established as a separate entity from the Czechoslovak army. Slovakia became a member of NATO in 2004. After the army underwent a major transformation in 2006, it became a fully professional organisation. Military service was no longer required. The European Union country is in the process of transitioning its force infrastructure from the Warsaw doctrine to the NATO doctrine, which is currently underway.