Otokar Exhibits COBRA II MRAP and TULPAR at DSEI Fair
Highlighting Otokar's R&D capabilities, General Manager Serdar Görgüç said, "Our combat-proven know-how in land systems and related R&D, engineering and testing capabilities as well as our wide product range puts us at the forefront of the global defence industry. We have allocated 8% of our revenue for our R&D and testing activities in the last ten years. We continue to introduce innovative solutions in land systems by considering the current and future requirements of modern armies and security forces. We analyse the different needs and expectations of our users for land systems, simulate these requirements in house and develop solutions that meet these requirements in the fastest manner thanks to our excellence in R&D, engineering and testing."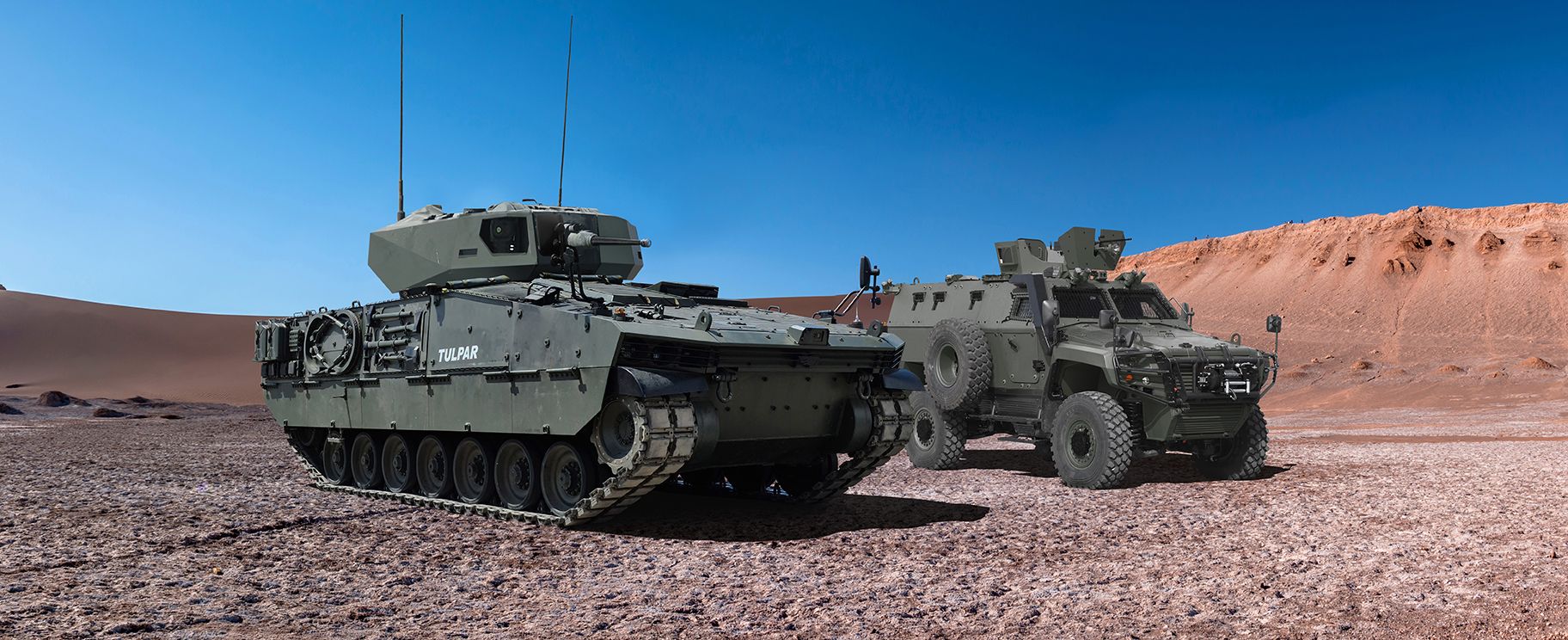 Regarding DSEI objectives, "As a qualified NATO and United Nations supplier, nearly 33 thousand military vehicles of Otokar are actively used in more than 35 countries in different climates and geographies around the world. We are ready to meet the different requirements of armed forces by supplying products and through the transfer of technology and local production models. During DSEI, we will introduce our capabilities in land systems to potential users and develop our cooperation with our existing users," said Serdar Görgüç.
At DSEI 2021, Otokar showcases TULPAR Modular Armoured Tracked Vehicle with its MIZRAK turret system. Emphasising TULPAR Tracked Armoured Vehicle's success in trials, Serdar Görgüç said: "TULPAR has been tested and qualified by Otokar R&D Centre in the past years. But in the recent user trials and tests, we saw that performances obtained by the potential users are similar to those obtained in Otokar's own trials, and TULPAR performed very well in different geographical and climate conditions. We believe that TULPAR is a very capable tracked armoured vehicle to meet the current and future requirements of modern armies."
TULPAR stands out with mobility, high firepower, and survivability features. The vehicle is designed as a multi-purpose vehicle with variants ranging from 28000 kg to 45000 kg to satisfy future global requirements fully. The future-oriented modularity perspective is to increase operational flexibility by using common components and a common chassis over a wide range of vehicle variants. TULPAR comes in several variants that share common sub-systems.
Tested in the toughest climates and on rough terrain, TULPAR boasts best-in-class ballistic and mine protection with modular armour technology and armour structure that can be configured and scaled according to threats.
TULPAR can be adapted to different missions such as personnel carrier, air defence vehicle, reconnaissance vehicle, command and control vehicle. As a light and medium weight class tank, it may carry a 105 mm gun. With its automatic transmission, power pack, track suspension and suspension equipment that provides mobility on all kinds of terrain, the vehicle equipped with an open architecture electronic system, and its infrastructure with different system integration, customer-specific solutions can be created. In addition, sub-systems such as suspension, speed reducer and track tensioner are designed and developed within Otokar, thus offering low life cycle costs to the user.
COBRA II Mine-resistant Ambush Protected Vehicle (COBRA II MRAP) is developed to ensure high survivability in risky areas. The vehicle provides superior protection for the crew against ballistic, mine and IED threats while maintaining high cross-country mobility in battlefield conditions with its independent suspension system. It is specifically designed to provide high reliability, ease of maintenance and quick removal/installation of the power pack.
With its modular design, COBRA II MRAP provides a high payload and spacious internal space to integrate weapon systems and mission equipment. The vehicle can be configured with alternative seating layouts for up to 11 personnel with 3 or 5 door configurations as per specific user requirements.
MIZRAK is an unmanned remote-controlled weapon station that is designed for wheeled and tracked armoured fighting vehicles. It is remotely controlled from inside the vehicle under armour. Displayed MIZRAK is with 30 mm cannon and 7.62 mm coaxial MG. MIZRAK has the latest generation digital fire control system architecture having dual-axes independently stabilised commander and gunner sights utilised with the highest performance thermal camera, day camera and laser range finder.