Moroccan Army Receives TATA Trucks
The Indian Defence Research Wing shared a photo of LPTA 244 6×6 trucks getting ready to be exported to Morocco from Port Pipavav off the West Coast of India.
The LPTA 2445 truck is built based on the TATA 1623, India's Tata Advanced Systems and made based on Czech Tatra 815, which the Indian manufacturer began to produce under license around 2010.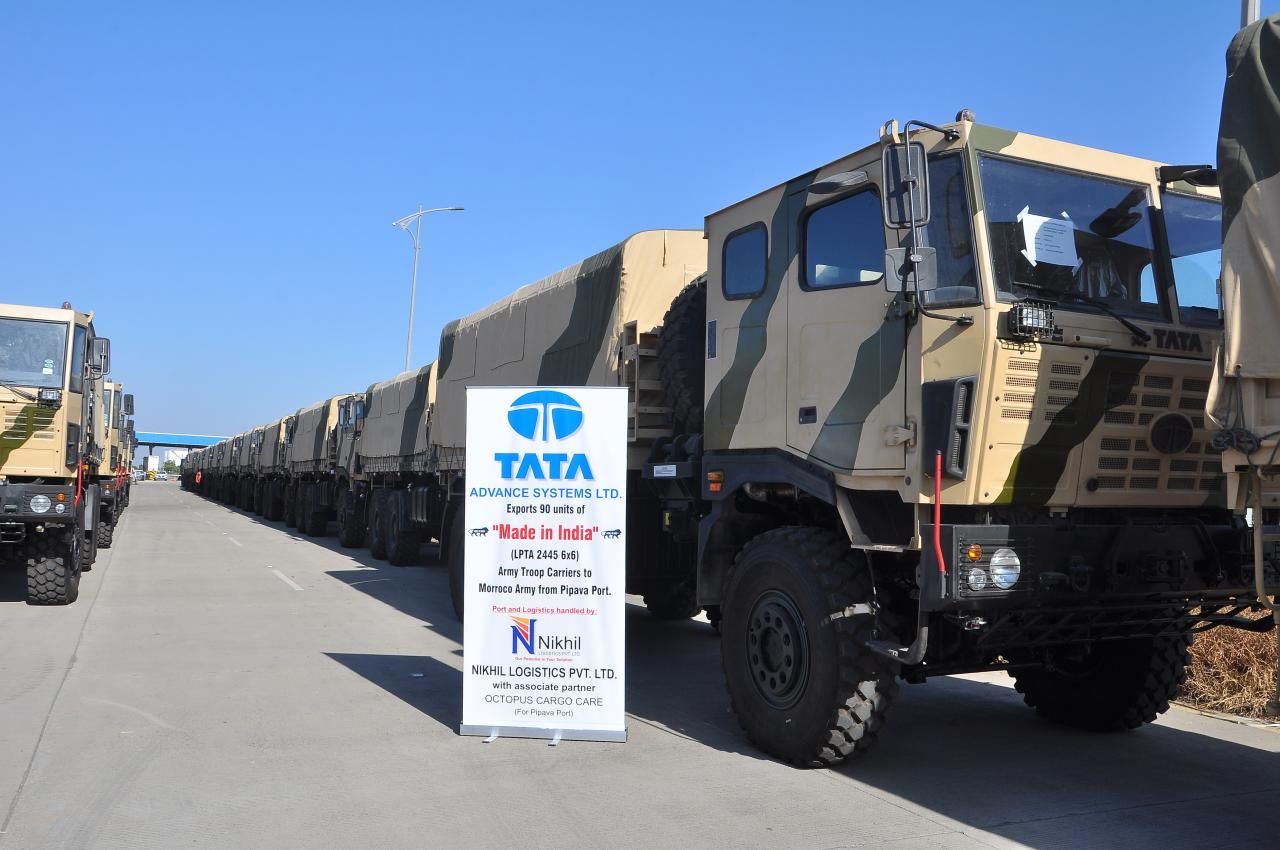 The truck acquired by Morocco for its army is equipped with a 300-horsepower diesel engine and has a transport capacity of 10 tons. It is also equipped with a telescopic arm for loading/unloading pallets.
Last year, Morocco agreed with L3Harris Technologies to upgrade the firepower and mission flexibility of its F16s. The army also received CAESAR artillery systems from France.