Korea Rolled out Poland's First 10 K2 Tanks
Republic of Korea-based defence manufacturer Hyundai Rotem announced an essential milestone for Poland. The company rolled out the first batch of 10 K2PL main battle tanks. The company held an official ceremony at the Changwon factory. Poland Ambassador of the Republic of Korea (ROK), Piotr Ostaszewski and Polish Army Inspector of the Land Forces, Major General Maciej Jablonski, also attended the event. The remaining 170 tanks will be delivered to the user in three years. It is known that the K2PL is a tailored model of the K2 Black Panther for the Polish Army's demands.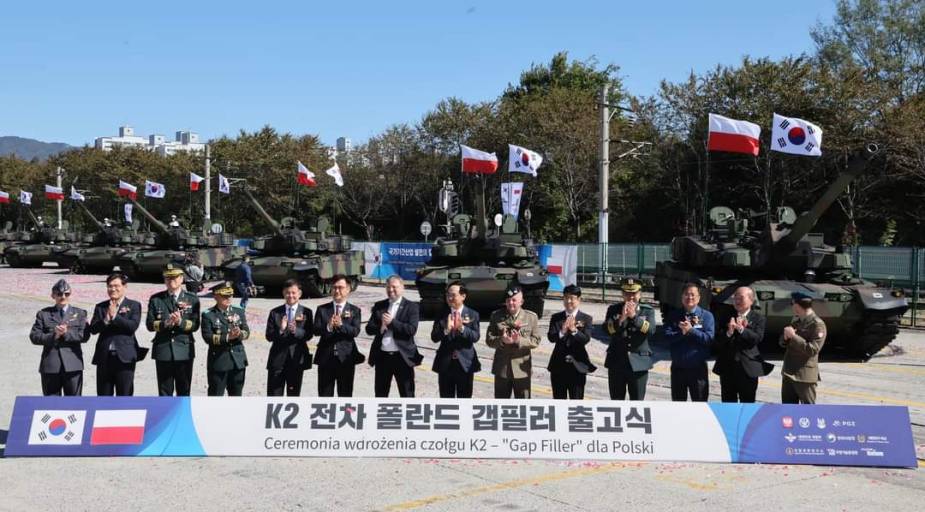 Designated K2GF (Gap Filler), tanks were produced for the ROK Army but were redirected for the export order allowing the tanks to be delivered just three months after the deal was signed.
Poland accelerated the re-armament of its armed forces after the Russian invasion attempt into Ukraine. The country took more western tanks in return for a swap agreement to deliver T-72 tanks to Ukraine. The Republic of Korea's selection of brand-new tanks has two reasons. The first one is lower costs. It is known that most Korean products offer considerable quality for lower prices than the European and the USA equivalents. Another one is the delivery period. The only Republic of Korea has the production infrastructure to manufacture large quantities quickly.