General Dynamics Showcased TRX Breacher Technology Demonstrator
The system is based on TRX autonomous resupply vehicles. The breacher is equipped with engineering tools such as a robotic manipulating arm, plough and dozer blade. The design aims to provide an automatic solution to combat engineers on the battlefield. Thus, the task load of soldiers is intended to reduce during dangerous obstacle removal or mine clearance missions. General Dynamics developed the TRX Breacher in cooperation with Pearson Engineering. Robotic engineering vehicles are also suitable for airlift with C-130 Hercules transport aircraft.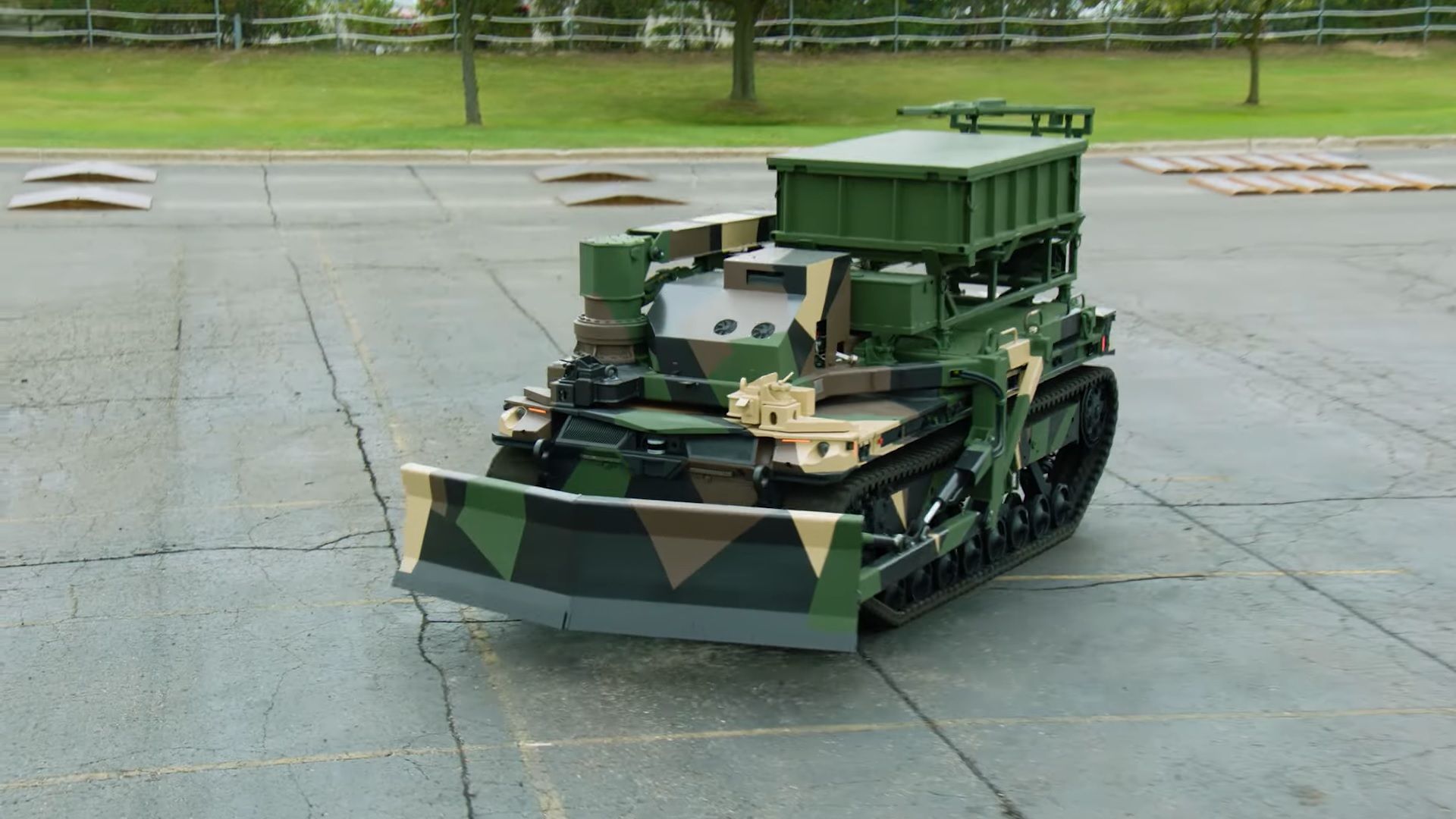 Unmanned ground solutions are essential for troops in a dangerous environment for engineering purposes, reconnaissance, surveillance, and fire support tasks. Considering that some mine clearance or engineering tasks are carried out under fire in high-risk environments, new, heavy-duty engineer robots will provide vital assistance to soldiers on the battlefield.