FNSS's PARS and Adnans at Jungle Falcon Exercise
The Jungle Falcon final attack demonstrations were held jointly between Malaysian Land Forces (TDM) and United Arab Emirates Land Forces (UAELF) to improve interoperability. Malaysian King Yang di-Pertuan Agong Al-Sultan Abdullah Ri'ayatuddin Al-Mustafa Billah Shah has gone to watch the Final Exercise Demonstration of JUNGLE FALCON Series 1/2023 at Felda Sungai Panching Selatan, Kuantan.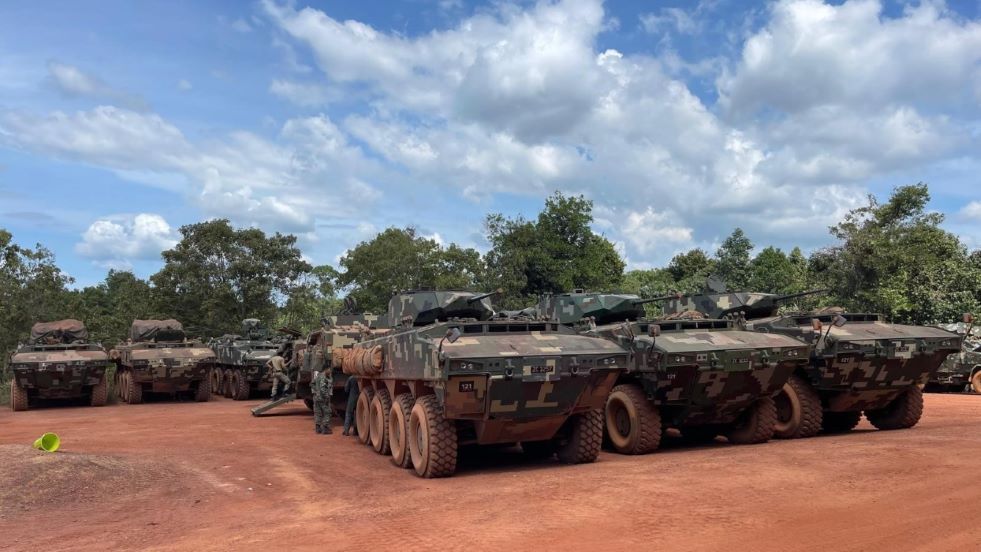 This exercise, which was held for the first time in Malaysia, involved the movement of infantry members FNSS and DEFTECH co-produced tracked Adnan Armoured Combat Vehicles and wheeled PARS 8X8 armoured combat vehicles, among other vehicles in tropical rain forest conditions.