FNSS Delivered the 300th Anti-Tank Platform to the Turkish Army
According to Professor Haluk Görgün, President of Defence Industries, the project began in 2016 to ensure the use of Russian Kornet-E and Roketsan-produced Medium Range Anti-Tank Weapon (OMTAS) on vehicles in systems developed for the Land Forces Command. He recalled that 260 vehicles were produced and distributed to units in the project's first phase, and that delivery was completed in February 2022. He also stated that the remaining vehicles will be delivered by the end of October 2024, at the very latest.
Nail Kurt, General Manager and CEO of FNSS stated that in addition to the studies conducted at FNSS on the project's indigenous design and manufacturing processes, nearly 500 solution partners, including Nurol Makina, Aselsan, Roketsan, and SDT, were also involved. Kurt stated that a significant amount of know-how has been gained from many domestic companies working on the design and production of vehicle electronics and mechanical subsystems and parts and that a sustainable supply management cycle has been achieved by transferring this know-how to other FNSS platforms.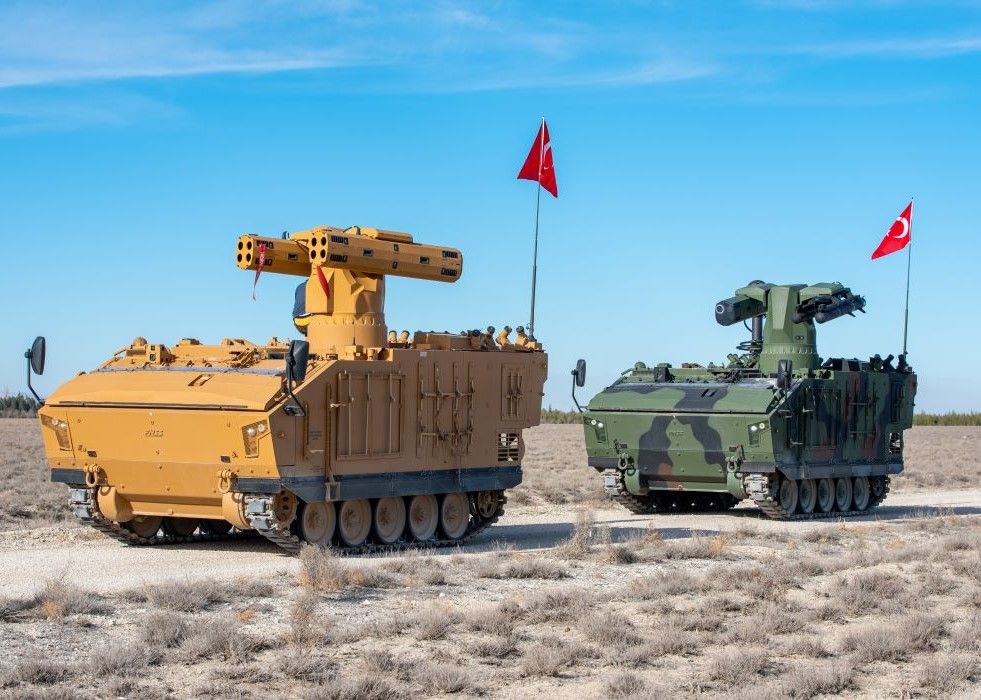 Deliveries of PARS 4x4 and KAPLAN-10 vehicles, as well as Kornet-E and Omtas Weapon Turrets to the Land Forces Command, are continuing under the STA Project, and the KAPLAN vehicles, which incorporate Roketsan's KMC-U turret system, stand out as Turkiye's national anti-tank system. The logistic support contract for the vehicles' post-delivery needs is also a first in this field.
PARS 4x4 and KAPLAN, which have a modular design that can be adapted to various operational requirements such as fire support, reconnaissance, internal security missions, and convoy protection, provide flexibility and versatility to meet changing operational needs in addition to anti-tank capabilities.
Both platforms have amphibious capacity. This feature also allows you to quickly and effectively cross watery openings such as rivers and streams.
The KAPLAN-10 is a new generation armoured combat fighting vehicle capable of moving alongside main battle tanks. The KAPLAN-10 platform design allows for integrating various types of subsystems, allowing it to perform a wide range of missions. The compact silhouette of the KAPLAN-10, combined with an advanced suspension system, enables it to manoeuvre at high speeds in various terrains and weather conditions.
The PARS 4x4 is intended to perform specialised missions such as advanced surveillance, anti-tank, and command and control. The PARS 4x4 has a 25 Hp/ton power-to-weight ratio, a low silhouette, and amphibious capabilities. The vehicle and its four-person crew can operate in deep, fast-flowing waters without prior preparation. Two rear propellers provide the vehicle with improved propulsion and manoeuvrability in the water.