First heartbeat of FIRTINA
Demir made a statement on social media, "The first 1000 horsepower engine developed by BMC Power for tracked light armoured combat vehicles up to 45 tons and the FIRTINA Howitzer, and our first cross-drive transmission, UTKU, was successfully started."
The Utku Power Group development contract between BMC Power and SSB was signed in 2017. System adoption is expected to be completed in 2023.

Within the Power Group Development Projects scope, two different Power Groups are being developed for the New Generation Light Armored Vehicles and the ALTAY Main Battle Tank. Within the scope of the New Generation Light Armored Vehicle (YNHZA) Power Group (UTKU Project), a power group suitable for tracked light armoured combat vehicles weighing up to 45 tons is being designed.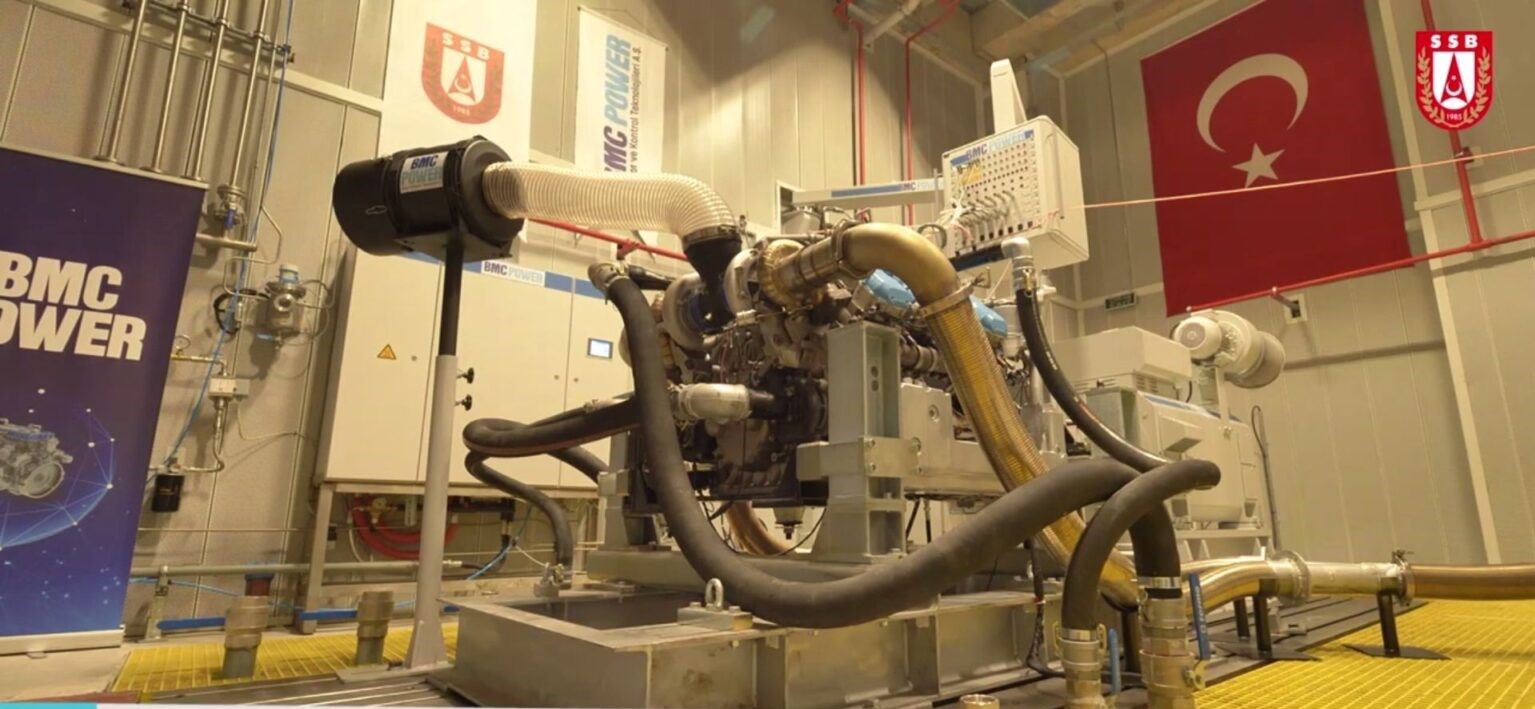 The engine, which can produce a maximum torque of up to 2700 Nm, will also be used in hybrid power group applications in the future. There are two turbocharger systems on the UTKU engine. These turbocharger systems are located at the front of the cylinder row.
The engine's 3D design and engineering calculations were completed, 1-dimensional performance and 3-dimensional fluid analysis were carried out, and durability simulations were made using analytical and FEA methods. After the prototype samples are produced, the development processes continue with functional and life tests at ITU OTAM and TUBITAK test laboratories. Turkish engineers carry out all engineering studies in cooperation with our country's universities, suppliers and other engineering companies.
Within the project's scope, engine calibration and software development, design verification and product validation, preparation for mass production, and preliminary mass production trials will be carried out. It consists of a transmission with steering and braking functions, integrated cooling package, air filtration system and exhaust system.
Features of 1.000 HP UTKU Power Group Project
1.000 HP Power Pack
8 Cylinder - V Type Engine
6+2 Cross Drive Transmission
Power groups that BMC Power continues to develop:
SHOOTER: 400 HP class, I4 (4×4, 6×6)
AZRA: 600 HP class, I6 (6 × 6, 8 × 8)
UTKU: 1.000 HP class, V8 (YNHZA, STORM Howitzer)
BATU: 1.500 HP, V12 (Altay Tank)