Estonia Ordered ARMA 6x6 from Otokar for € 130 Million
Estonian Centre for Defence Investment (ECDI/Riigi Kaitseinvesteeringute Keskus) General Manager Magnus Valdemar Saar and Otokar Military Vehicles Deputy General Manager Sedef Vehbi signed the Armoured Personnel Carrier (APC) agreement. According to the contract, which includes maintenance equipment, training services, and vehicles, delivery will start in the second half of 2024 and be completed in 2025.
Turkish Defence Minister Yaşar Güler and Estonian Minister of Defence Hanno Pevkur attended the signing ceremony and signed the two countries' Letter of Intention (LOI). President of Defence Industry Agency (SSB) Professor Haluk Görgün and ECDI General Manager Magnus Valdemar Saar discussed the defence issues of the two countries.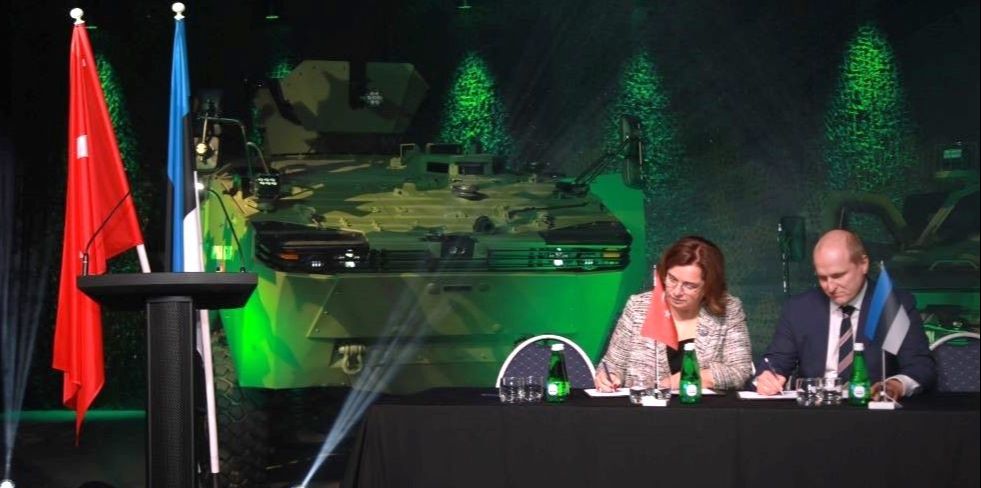 Stating that Otokar is a global player in the defence industry, Otokar Deputy General Manager Sedef Vehbi said, "We are proud to serve the Estonian Armed Forces with our ARMA 6x6 vehicles. Nearly 33 thousand military vehicles of Otokar continue to serve in more than 40 friendly and allied countries on five continents. We are working to offer our users the best products and services with our global knowledge, engineering success, R&D and technology capabilities."
She pointed out that Otokar is currently one of the land systems suppliers of NATO and the United Nations and said, "This agreement we signed with Estonia is a milestone for our ARMA multi-wheeled armoured combat vehicle family. ARMA 6x6, which has proven itself in different geographies and climatic conditions of the world, will be included in the inventory of a NATO member country for the second time. We are proud that our vehicle, ARMA 6x6, was selected in the difficult evaluation of the Estonian Armed Forces, leaving its international competitors behind. We consider this agreement the beginning of a long-term cooperation between the Estonian Armed Forces and Otokar."
ARMA 6x6 is currently actively serving five different user inventories in different geographies. The vehicle has high combat weight and large internal volume. It can be equipped with various weapon and turret systems according to requirements. ARMA family can be used in different missions such as armoured personnel carrier, combat vehicle, command control and CBRN reconnaissance vehicle.