Elbit Unveiled Unmanned Ground System: ROBUST
It is run by several departments of the Israeli Ministry of Defence (including the Department of Defence Development and Research, Department of Armoured and Mechanised Weapons) along with several Israeli defence companies, Elbit Systems, BL - Advanced Ground Support Systems and Rafael Advanced Defence Systems. BL is responsible for the unmanned "platform" itself, i.e. the BLR-2 (BLR Mk 2) unmanned vehicle in the 6 × 6 configurations. It carries a remotely controlled turret - identical to the Eitan wheeled infantry vehicles (the trade name of the turret is Mate 30). The main armament of the turret is a 30 mm Mk44 gun. The tower was equipped with the Elbit "Iron Fist" active self-defence system (and various other electronic and optoelectronic systems of Elbit). The turret is also equipped with a retractable launcher, developed by IAI to fire Rafael's Spike ATGM. ROBUST is also a carrier of smaller drones, which can be used primarily to increase the reconnaissance range or circulating ammunition, such as the Rafael Spike Firefly.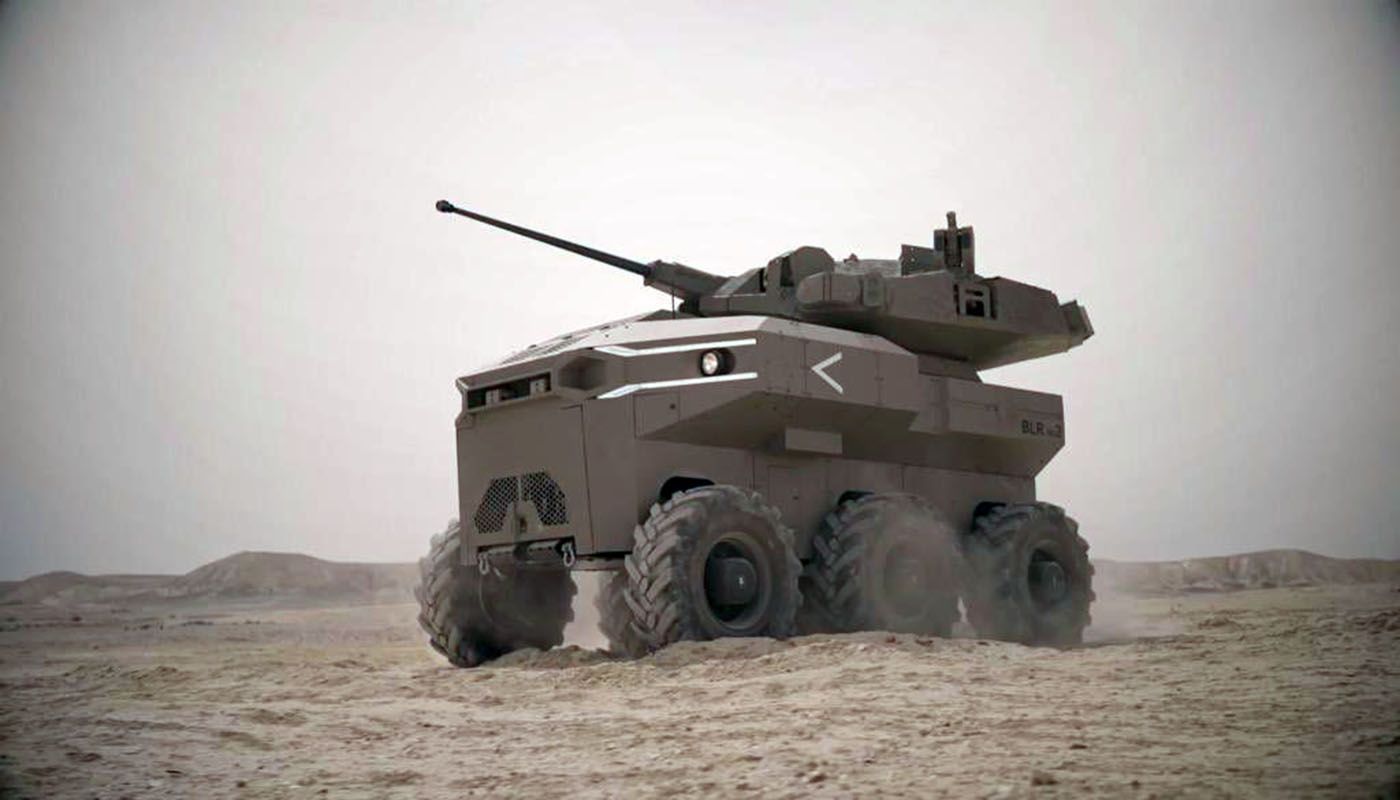 The Israeli Ministry of Defence has also announced that it was testing a new unmanned ground vehicle which will be presented at the international exhibition "Eurosatory 2022".