BMC Exports Kirpi MRAP to Tunisia
You may prefer to listen the news
Vehicles will be shipped in batches in the coming months. Thus, the number of vehicles offered by BMC in Tunisia will reach 92.
The new deliveries represent a first for BMC. The ambulance version of the Kirpi 4x4 will also enter the inventory of a foreign country for the first time.When the deliveries are completed, Kirpi 4x4 MRAPs will reach 233 in the Tunisian Armed Forces inventory.
Based on the Israeli Hatehof's former Navigator model. It combines standard and add-on armour protecting against ballistic threats. At the same time, its V-shape underbody and monocoque allow it to protect the personnel inside from land mines and improvised explosive devices (IEDs).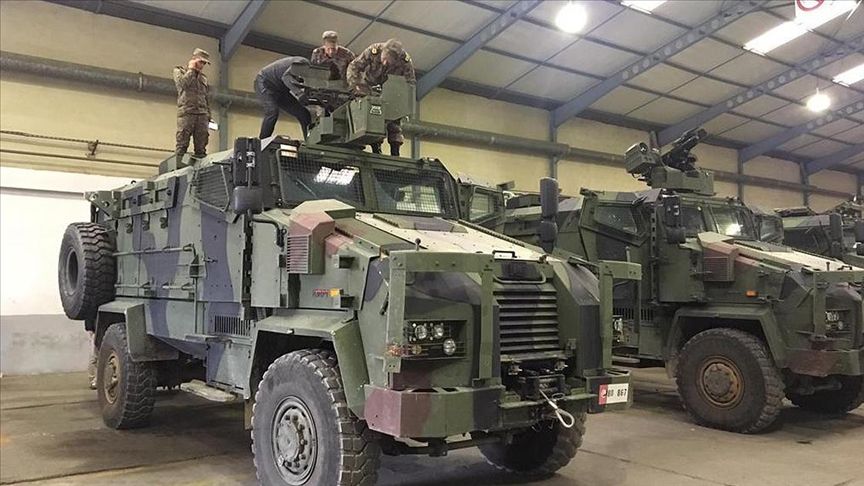 In APC (Armoured Personnel Carrier) configuration, the Kirpi of the Tunisian army is fitted with a remotely operated weapon station armed with a 12.7mm machine gun. For the Kirpi battlefield surveillance version, the vehicle is fitted with an open-top turret armed with a 7.62mm machine. The telescopic mast with observation devices is mounted at the rear of the hull.
Kirpi Ambulance, on the other hand, has the general technical features of Kirpi and serves as a full-fledged ambulance with its refined interior design.