ASFAT Will Produce Mine Clearing Vehicle for Gendarmerie
In 2019, ASFAT initiated the design activities for the MEMATT to meet the Defence Ministry National Mine Action Centre (MAFAM) needs to end Turkey's dependence on foreign mine-clearing vehicles and clean minefields safely, effectively and quickly. The MEMATT was designed and manufactured in less than a year with the cooperation of military factories and the private sector.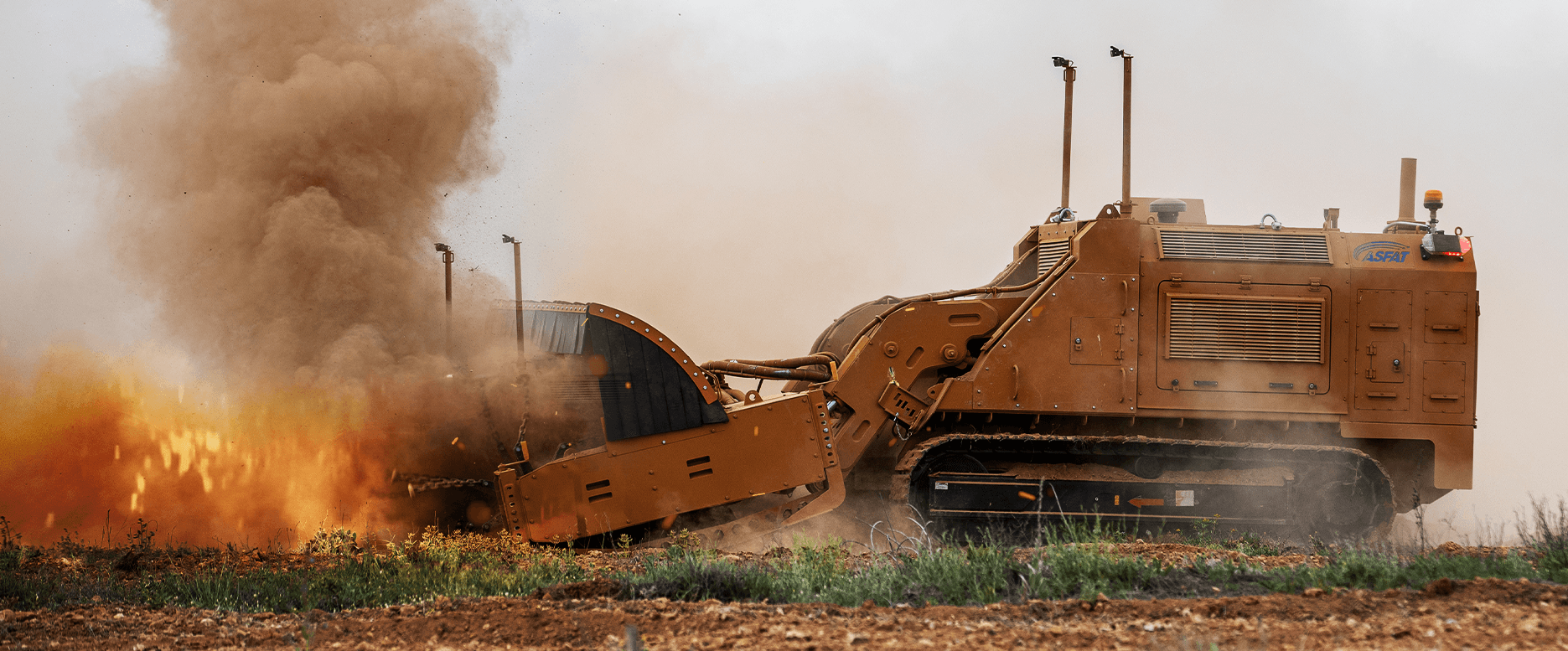 Due to the cooperation of ASFAT and MAFAM, Turkiye gained the qualification capability at the end of the process. ASFAT exported the MEMATT to three different countries, 20 to Azerbaijan, two to Togo and two to Burkina Faso.
MEMATT is designed for demining anti-personnel and anti-tank mines in various fields. It is a combat-proven system used and verified in many highly contaminated minefields worldwide. The system is equipped with features in remote-control operation with a range of more than 5000 meters, a 360-degree top-view unaffected by dust and an easy-to-use capable controller interface. The system has proven in the field performance and has been updated with user feedback. It is also easy to transport by diverse vehicles, offers other purposes and projects with its design, and ease of service with more than one maintenance cover.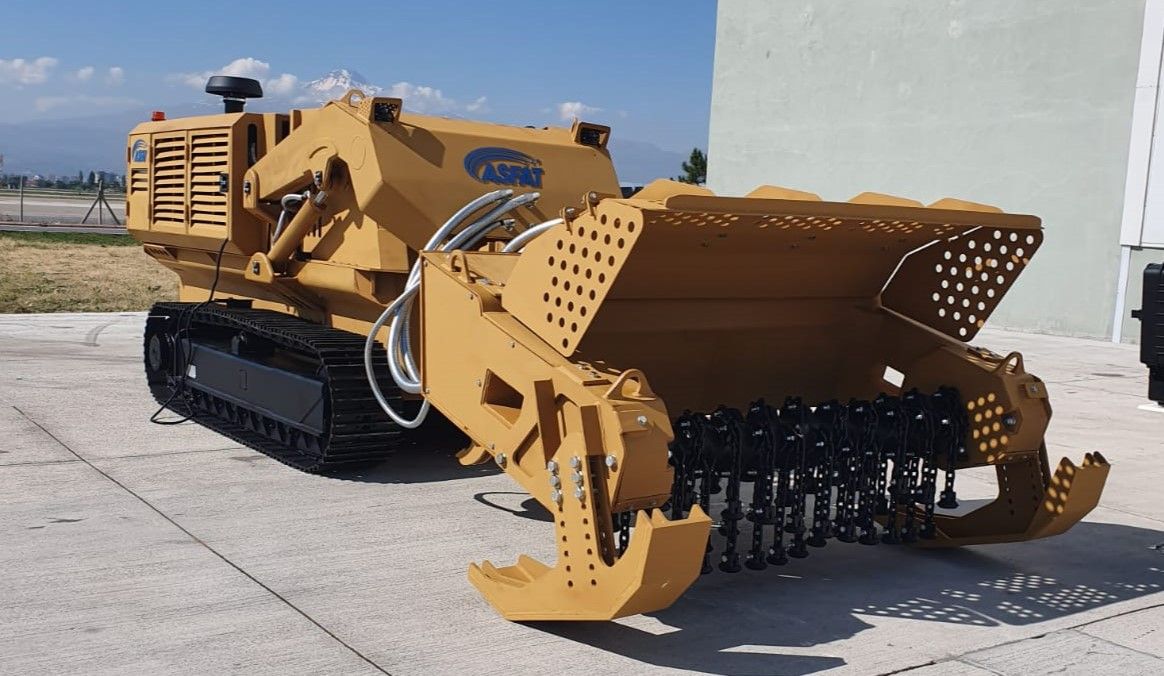 MEMATT's body is designed for harsh conditions. It is installed with metal plating resistant to high force explosion, an Armox 500T protection shield made of armour steel, steel pallet providing maximum durability against hard floors. It has an engine air intake protection filter system against environmental factors. The flail and tiller attachments are easily replaceable with carbide tips. MEMATT has a powerful engine and hydraulic system to work uninterruptedly on many types of topography.