ASFAT Continues MEMATT Deliveries to Azerbaijan
MEMATTs will be used to clear mined areas in the Nagorno-Karabakh region and surrounding provinces that Azerbaijan liberated from the occupation of Armenia. They have an engine power of 300 horsepower and can be controlled from 500 meters, making all mine clearance activities safe for the personnel.MEMATT was designed, manufactured and qualified in less than a year with the cooperation of military factories and the private sector.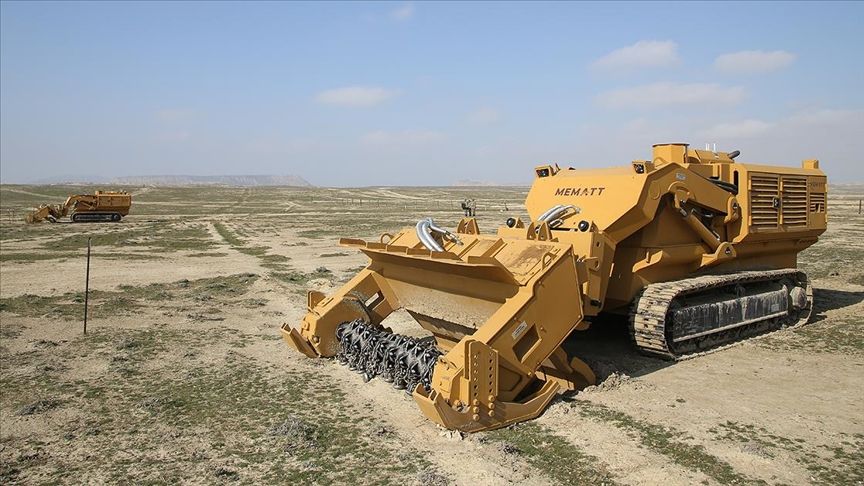 As a result of the feedback received from the field, the engine power of MEMATT was increased, and it had the lowest vibration level compared to its international competitors in its field. The number of cameras on the vehicle was raised to provide ease of use for the operator. The control box was resized to be user-friendly by increasing the sealing capabilities necessary for the vehicle to continue operating in dusty areas without pause.
All data relating to the vehicle's performance, including the vehicle's location, is now available for the operator.