Altay Unveiled at Facility Visit
Turkish Defence Ministry (Milli Savunma Bakanlığı / MSB) Twitter account stated that Turkish Defence Minister Hulusi Akar attended to the Second Generation of Fırtına Howitzers handover ceremony at First Maintenance Main Installation at Sakarya.
The factory is also used by BMC Company. According to the statement, armoured vehicles manufactured by BMC were exhibited. According to pictures and video released BMC's Vuran made a parade.
Two tanks attended the ceremony. Leopard 2A4 tank modernized by BMC and Altay Main Battle Tank were also demonstrated. No information was released about tanks.
As the ceremony took place at the factory where Altay will be produced, it can be assumed that the tank is a new prototype. It is not known however whether it is former Otokar production or BMC indigenous manufacture. Otokar has prepared four prototypes for development programme and one tank for urban warfare. The four were used for development phases. Otokar had exhibited the fifth at IDEF 2017.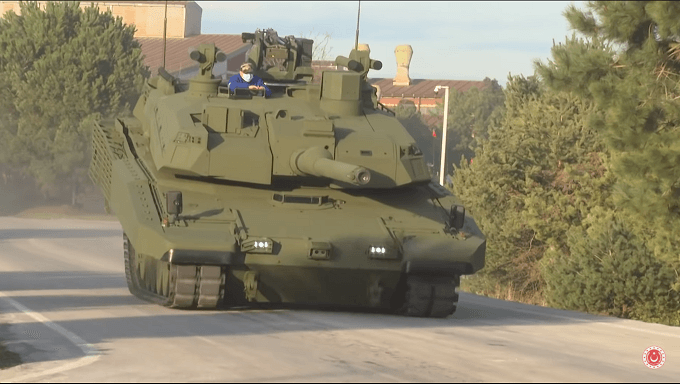 As of external view, Leopard 2A4 is modernised with additional armour plates. Firepower is also increased by Altay turret integration to German tank. Altay's protection level is increased with additional armour plates.