Turkey's E/O Response to Canada
Canada has imposed an arms embargo on Turkey, and ASELSAN accelerated its CATS Electro-Optical Sensor System studies. The company has recently started its serial production. Demir said, "We have accelerated our work on CATS once the embargo is issued. We have installed them on UCAVs and delivered our UCAV"s.
CATS (short form of Common Aperture Targeting System) is a high-performance electro-optical reconnaissance, surveillance and targeting system designed for fixed-wing and rotary-wing airborne platforms, including Unmanned Air Systems (UASs), helicopters and aircraft. The Electro-Optical system is used for Reconnaissance, Surveillance and Targeting missions.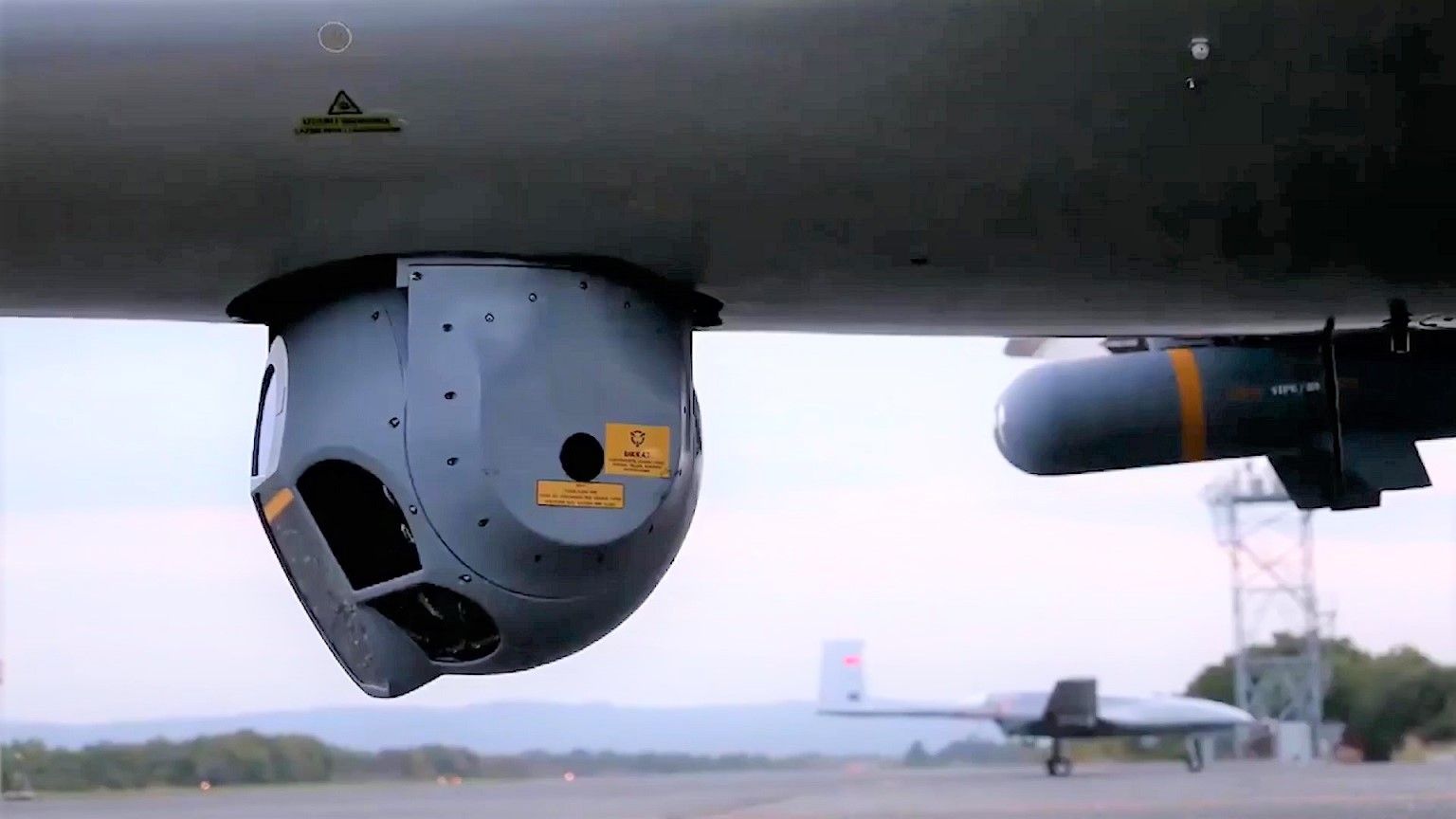 Main Features
Common Aperture with Diameter of 220mm
Very Large Aperture for Narrow FOVs and Very Narrow FOVs of IR, HDTV and LL-NIR
Range
Compact and Light-Weight System, Single-LRU System,Superior Range Performance, High-Performance IR Camera, True Full High Definition (1920x1080) HDTV
Laser Range Finder and Target Designator
Laser Pointer and Illuminator, Internal Boresight Unit, All-Digital Video Pipeline
Advanced Image Processing, Multi-Target Tracking, Simultaneous Target Tracking on IR, HDTV and LL-NIR Videos, Accurate Target Geo-Location, Determination of Coarse and Speed of Moving Target, Inertial Measurement Unit (IMU), Accurate Stabilization, Automatic Alignment with Platform, Operation in Very Low Temperatures in High Altitudes
Field of Regard (FOR)
Azimuth: 360° continuous, Elevation: +10° to -105°
Laser Range Finder and Target Designator
Range: up to 25 km, Wavelength: 1064 nm, Repetition rate: up to 20 Hz
Laser Pointer and Illuminator
Laser Pointer: Wavelength: NIR
​Laser Illuminator: Wavelength: NIR