The U.S. Prepares Start Campaign Against Armed Drones
The article bears the signature of Dr Natasha E. Bajema, who is an expert on WMD. According to his bio, Dr Bajema joined the Center for the Study of Weapons of Mass Destruction in October 2008. She currently serves as Director of the Program for Emerging Leaders (PEL).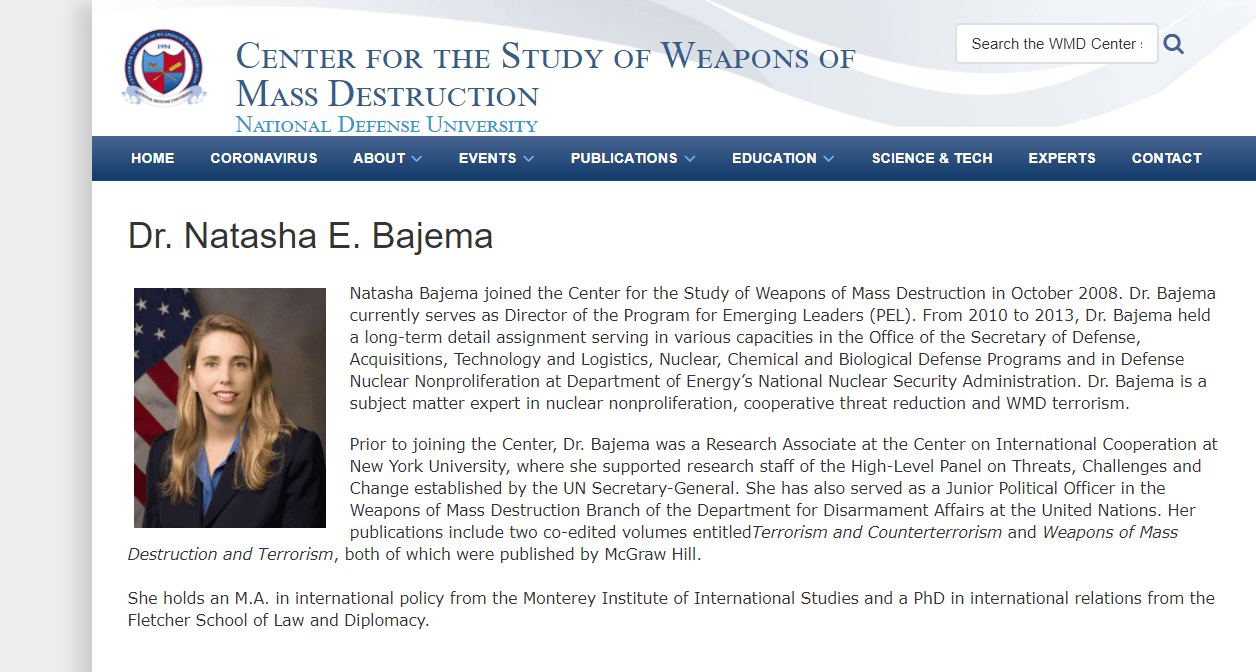 The article is published on IEEE engineering magazine's website and is named "To Protect Against Weaponised Drones, We Must Understand Their Key Strengths." Dr Bajema claims, "Even apart from the WMD question, their uncanny agility may be the real danger." This article will also appear in the June 2021 print issue as "Weaponised Drones: Know Your Enemy."
Dr Bajema starts the article with Turkish Bayraktar TB2 unmanned combat aerial vehicles (UCAV), which Azerbaijan used during the conflict with Armenia. The article also publishes the photo of the TB2 drone too.
As United Stated used UCAV like Predator and Reaper, She states that "drones by themselves are not new" She continues, "However, what is new is that rogue states, terrorist groups, and other malevolent actors around the world are seeking weapons that can do less damage but can still rival a WMD in effect." And she combines the effects of WMD and weaponised drones.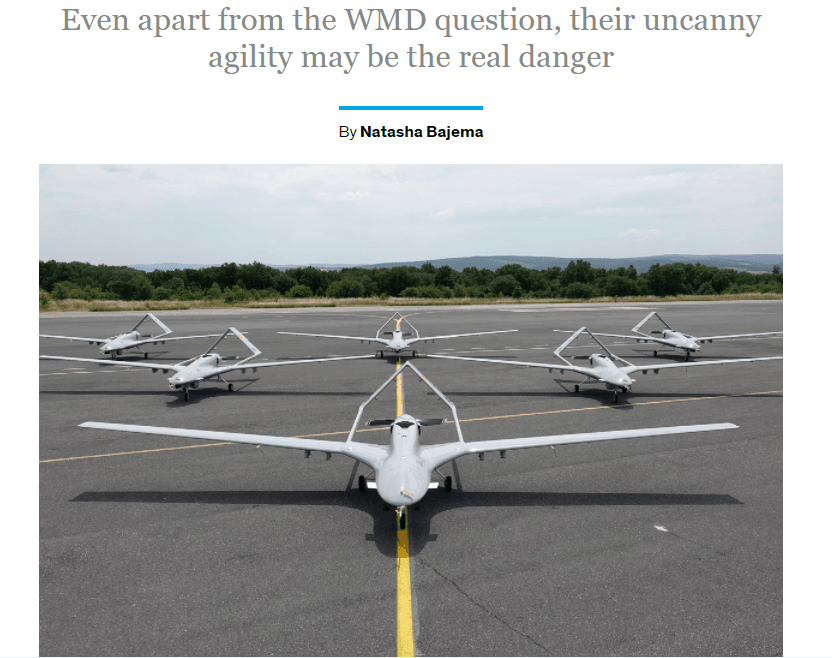 As she does not have enough evidence against drones, Dr Bejame mentions the use of WMD in history and says, "Think of this as a new category of armament similar to WMD—also scalable, as the chemical agents above have been used for more targeted killings, but more accessible and with similar strategic impact. Call this new category, as it were, weapons of mass agility (WMA)."
She claims that "Weaponised consumer drones, for instance, have the potential to spark fear among the general public." However, she does not explaine why TB2 and Azerbaijan are examples even though they are not consumer drones.
She reminds a former swarm attack to a U.S. Navy vessel and compares the cost of such an attack. But she uses TB2 as an example; "Simple math illustrates the potential of drones against a destroyer. It costs the U.S. Navy as much as the U.S. $936 million to build a single Arleigh Burke-class destroyer. Meanwhile, a Turkish ­Bayraktar TB2, the unmanned combat aerial vehicle (UCAV) most recently used to great effect by Azerbaijan in its conflict with ­Armenia, carries a payload of 150 kilograms of laser-guided munitions. The TB2 costs only somewhere between $1 million and $2 million each. Assuming the higher end for each weapons system, a country could acquire 468 UCAVs for the price of a single guided-missile destroyer."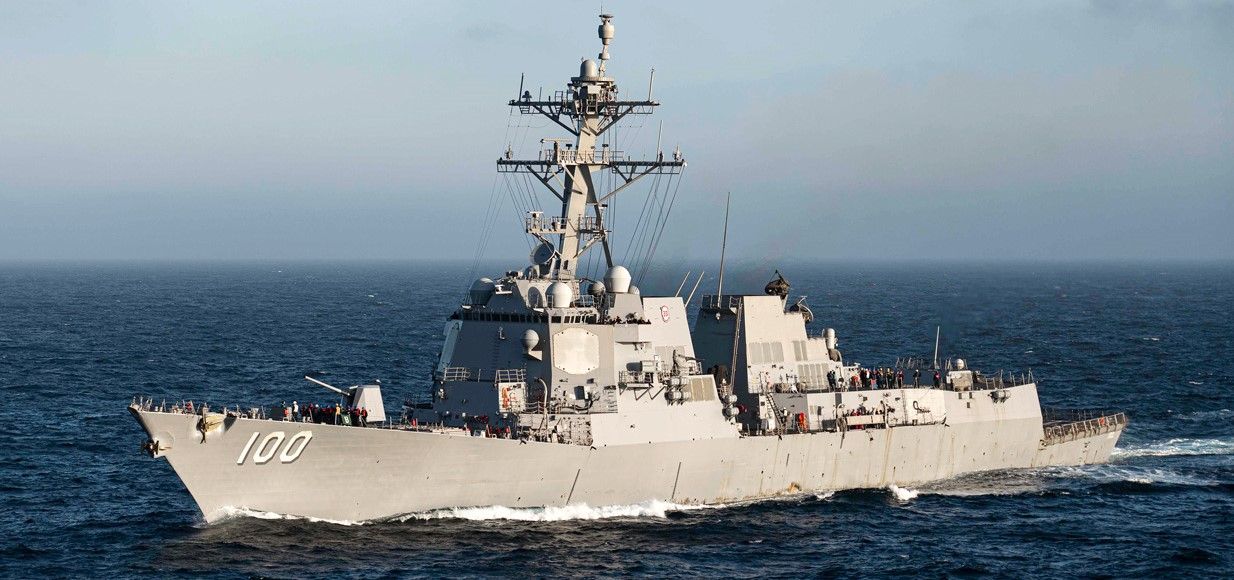 The article jumps from TB2 UAV to "al-Qaida-led suicide bomber attack against the USS Cole destroyer in 2000" and says, "it doesn't require a great stretch of the imagination to see the strategic advantage in smaller, cheaper, smarter systems over exquisitely designed and expensive platforms such as fighter jets, aircraft carriers, and destroyers."