The Return of TUSAŞ's Sivrisinek /Mosquito UAV
Tim Robinson, Editor in Chief of Aerospace, shared a photo from TUSAŞ booths in Paris. TUSAŞ exhibits its unmanned rotorcraft aerial vehicle in France. The UAV resembles to TUSAŞ's first unmanned rotorcraft Mosquito which was later presented as RS300. TurDef has previously revealed the project as the ceremony held on at TUSAŞ facilities.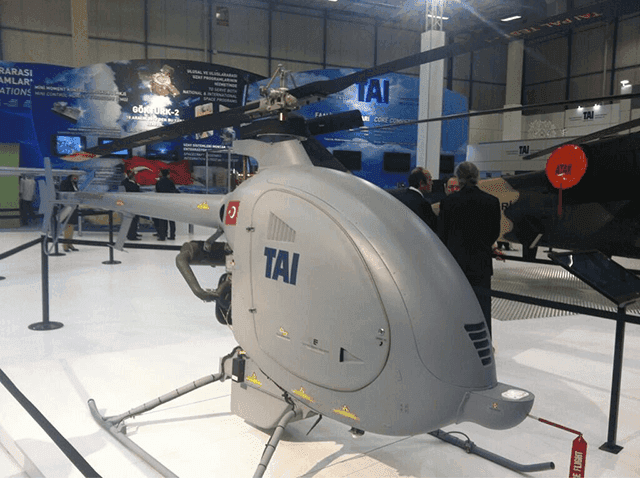 Answering TurDef's questions, TUSAŞ Executive Vice President of Helicopters Mehmet Demiroğlu said on May 1st, "We have a small cargo helicopter that we are dealing with, and we are collaborating with our UAV Department in there because they know how to make UAVs, and we know how to make helicopters. We bring this expertise together and will have a much better platform."
TurDef has underlined at that time that although electric motors provide a significant advantage in short range and low weight, the battery weight becomes a deadlock for the platform for extended range or increased payload capacity. The new cargo engine runs on fuel energy.
TUSAŞ has not named the cargo UAV.