The prototype of the KIZILELMA Fighter UAV was displayed for the first time
The prototype of the KIZILELMA UAV on the production line is seen with cabling slots for avionics. The aircraft will have an inner bay weapon station and a low radar cross section. The Fighter UAV can take off and land on ships with short runways, such as the TCG ANADOLU. It will use indigenously developed missiles and ammunition. It will have a 1500 kilograms payload capacity with five hours of endurance. The UAV will have the AESA radar for increased situational awareness. BAYKAR aims to carry out the maiden flight test of Bayraktar KIZILELMA in 2023.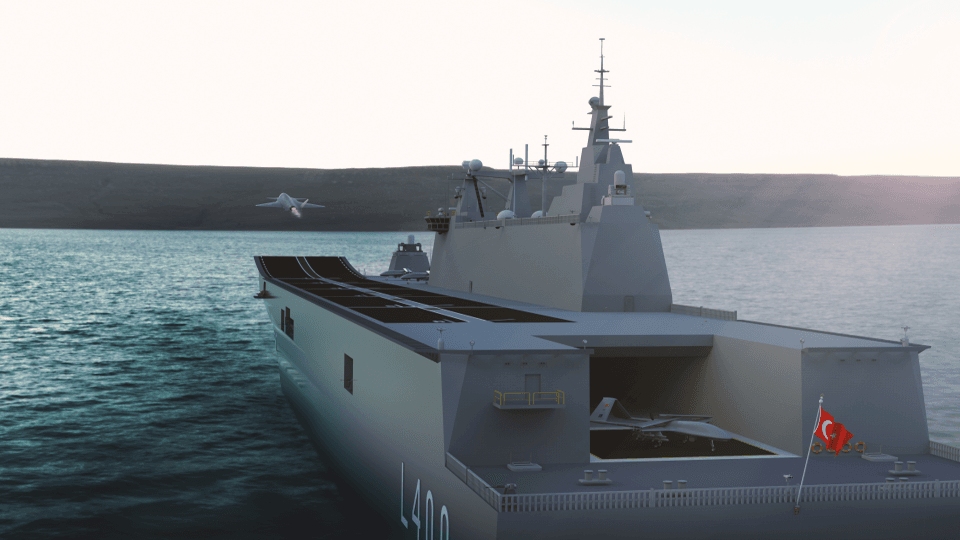 KIZILELMA (Red Apple) is an expression that symbolizes ideas or dreams for Turks and especially for Oghuz Turks inherited from Turkish mythology. It symbolizes a goal and purpose for the Turkish states.