TEI Delivered 50th Engine for T-70 Helicopter
According to the TEI press bulletin, a celebration ceremony was held at TEI Eskişehir facilities to deliver the 50th engine. Professor Mahmut F. Aksit, General Manager and Chairman of the Board, and members of the Board of Directors, TEI Managers, and TEI employees were in attendance. Akşit stated during the ceremony that they had built 63 T700-TEI-701D helicopter engines. According to Akşit, the TEI T700-TEI-701D engines deliver 60 more horsepower than the previous generation, which is still in the country's inventory.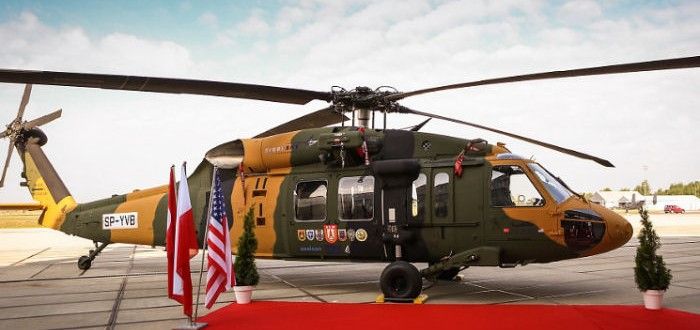 The TUHP includes the manufacturing of 109 civilian and military helicopters. Those helicopters will be powered by 218 engines, with an additional 18 engines constructed as spares. A total of 236 T700-TEI-701D Turboshaft Engines will be produced under the license of General Electric.
Engine T700-TEI-701D
T700-TEI-701D turboshaft engine, the last generation member of the T700 engine family, is a front-driven turboshaft engine that has the integrated air inlet particle sorter, and which consists of a single spool five-phase axial - single-phase centrifugal compressor, thru-flow annular combustion chamber (combustor), two-phase axial flow gas producer turbine, and two-phase free axial flow power turbine. T700-TEI-701D with the horsepower of 2000 shaft (shp) provides further power of five per cent and more robustness in the hot-section components of the engine, in comparison with the current T700-GE-701C engine.
T700-TEI-701D Specs
| | | | | |
| --- | --- | --- | --- | --- |
| Ratings | SHP | | (kW) | SFC |
| Contingency | 2,000 | | 1,491 | - |
| Maximum | 1,994 | | 1,486 | 0,465 |
| Intermediate | 1,902 | | 1,418 | 0,462 |
| Maximum Continuous | 1,716 | | 1,279 | 0,462 |
| | |
| --- | --- |
| Length | 46 in (117 cm) |
| Nominal Diameter | 15,6 in (39,6 cm) |
| Weight | 456lb (207 kg) |