SOM's Engine Waits for June
According to Kılınç, the ktj3200 engine that will power up both SOM and Atmaca missiles is near complete. She stated that final acceptance tests are expected to be completed by June 2021.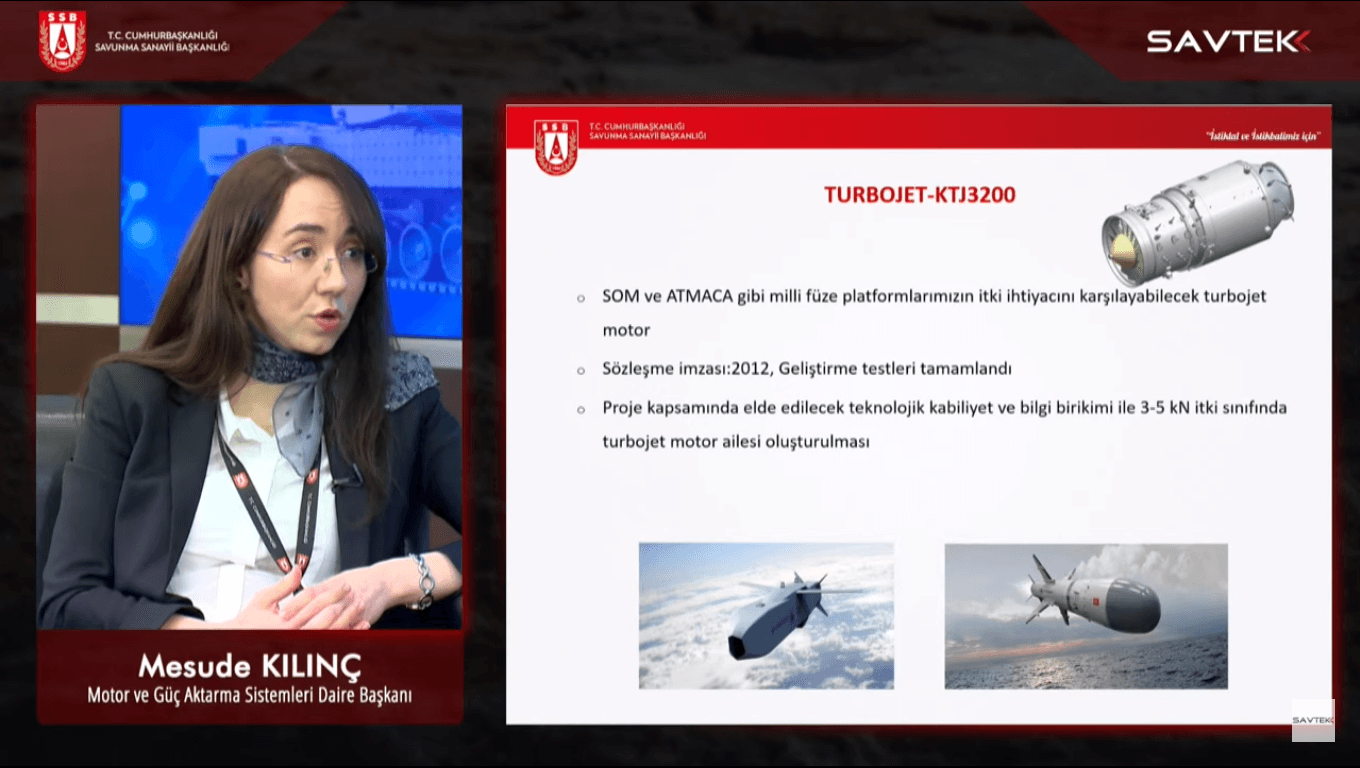 Utku, 1000 Horsepower common-rail diesel engine Project has reached new stages. The engine will power up new generation armoured vehicles and Fırtına howitzer. It will be used in Turkey mainly but could also be exported. Utku has passed the first ignition tests. The transmission will be tested soon. The engine is expected to be delivered by 2023.
PD170 engine that Powers UAVs has passed acceptance tests. The work for serial production is underway.