Royal Navy Tests Operating Fixed-Wing UAVs From Ships
W Autonomous Systems' HCMC UAV with STOL capacity has landed on the HMS Prince of Wales deck. The twin-engine transport UAV, dubbed HCMC, was tested near the coast of Cornwall, the Royal Navy announced Sept. 7.
The UAV flew for about 20 minutes from an airfield at Predannack and then touched down safely on the carrier's deck. After unloading a symbolic payload of naval memorabilia from the UAV, it took off again and returned to Predannack.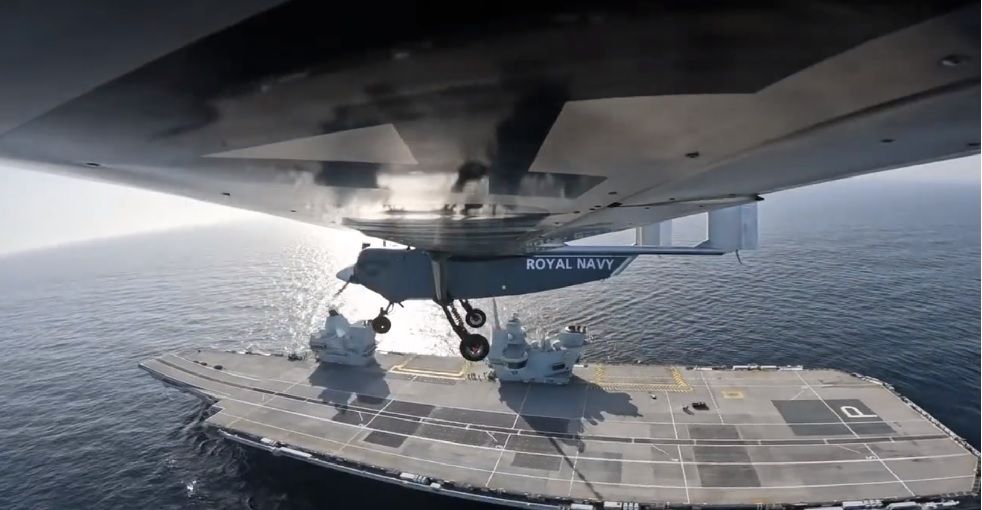 The trial paves, replacing traditional rotary wing aircraft performing routine duties such as moving supplies around a task group. It is also cheaper to operate UAVs and eliminate any potential risk to aircrew. It also keeps Merlin and Wildcat helicopters free for operational missions. The Royal Navy stated that the program aims to "deploy drones with a UK Carrier Strike Group in the future, using them to transfer stores and supplies." It is, however, understood from W Autonomous Systems' press release that the ultimate goal is to operate the Mojave UAVs for strike missions.
The twin-boom, twin-engine UAV can deliver payloads weighing up to 100 kilograms with a maximum range of 1,000 kilometres.
The exercise wasn't the first time a UAV operated from the HMS Prince of Wales, with previous experiments including small quadcopter drones and Qinetiq's Banshee target drone launched by catapult. The target drone lands on the deck with a parachute.
The HMS Prince of Wales was scheduled to deploy this time last year but suffered a propeller shaft failure soon after leaving its base in Portsmouth.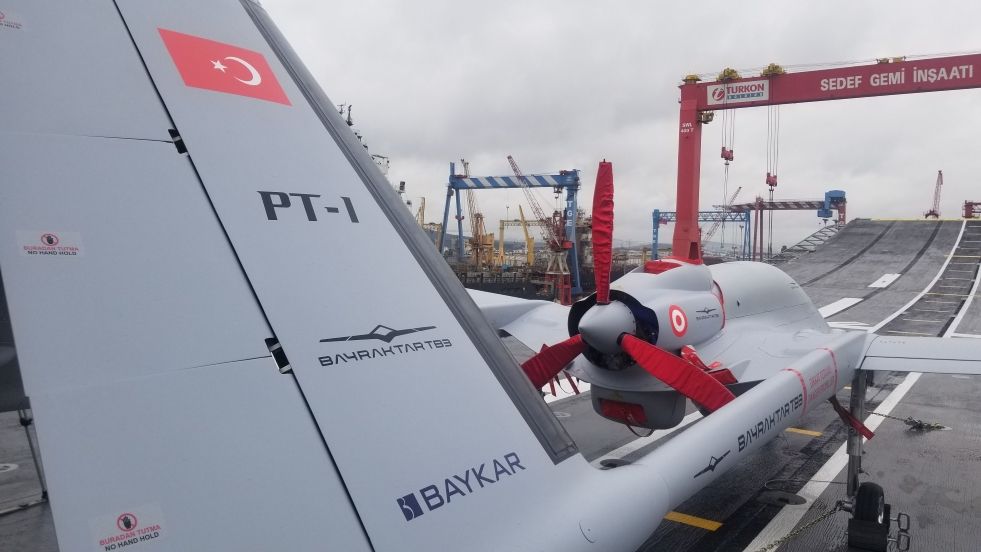 On the other hand, Turkiye performs similar development projects for TB3 and KIZILELMA UAVs. It is known that TB3 will take off from TCG Anadolu's deck and land on its own. It will not need any launching assistance or recovery. The jet engine UAV KIZILELMA will need more complicated solutions.