Romania awarded a 321 million USD Contract to get TB2
The announcement was published on April 25, 2023, on the Tenders Electronic Daily website for public procurement projects.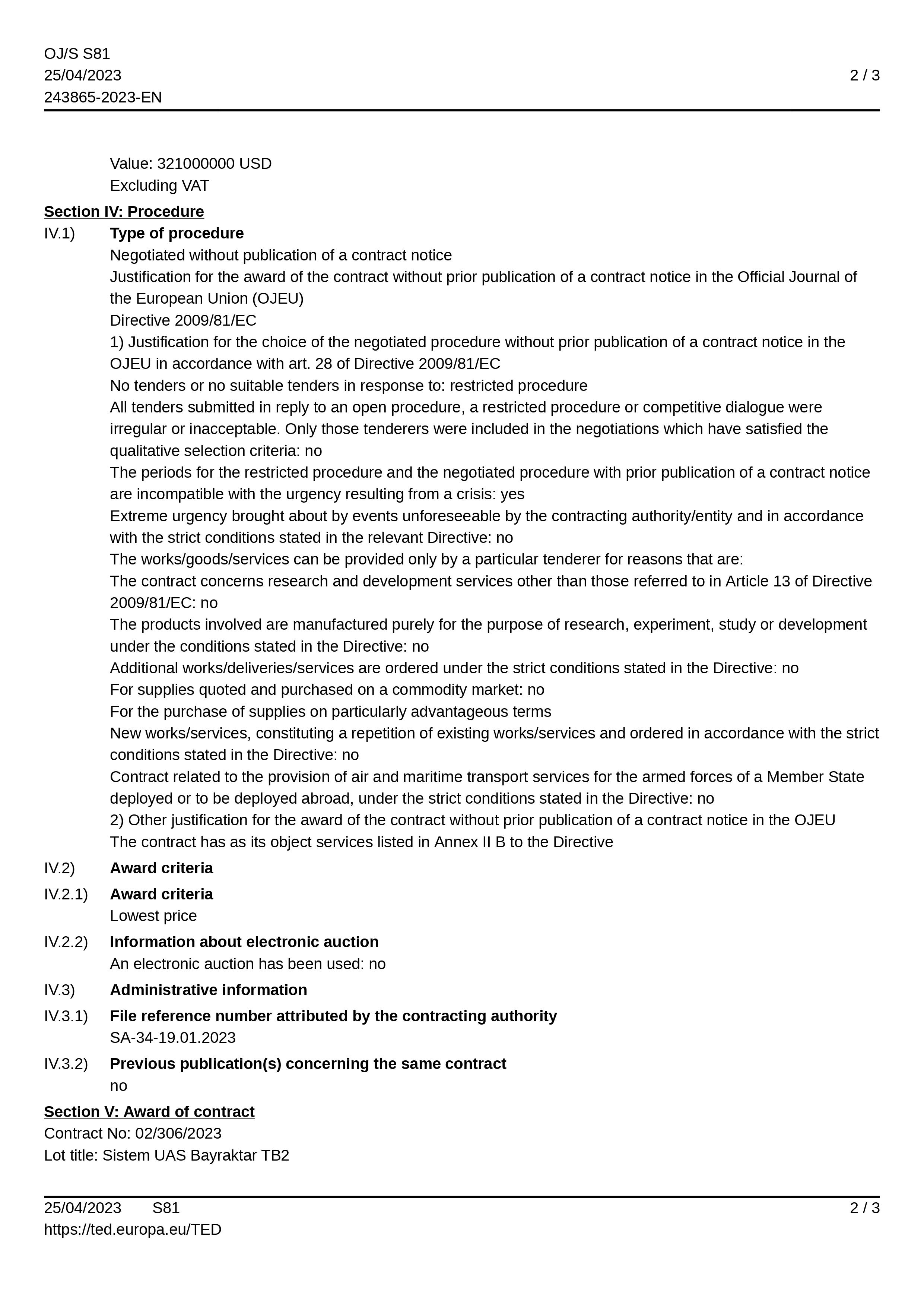 Romanian Land Forces will be the primary user of UAVs. Romania will buy three command control nits and six aerial platforms for each unit with target engagement capabilities. Romania will acquire a total of 18 UAVs.
By acquiring the Bayraktar TB2, Romania will become the second country in the European Union after Poland to operate this airborne unmanned system. The UAV has been exported to 30 countries so far.