Philippine Air Force Hermes 900 UAV crashes
According to the spokesperson, the Hermes 900 took off from Lumbia Airport at around 9:30 a.m. for a functional inspection flight, rising into the sky at about 10,000 feet. "After finding FCF procedures satisfactory, the pilot declared a halt to the test and began descending 5,000 feet, 1.5 miles east of Lumbia Airport," Mariano added. However, communication with the Hermes 900 drone was cut off at around 11:46 local time.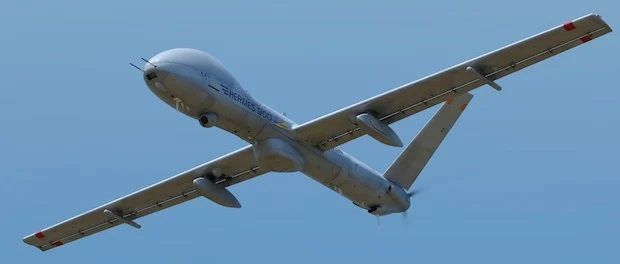 The Hermes 900 is a MALE ( medium-altitude, long-endurance ) UAV for military intelligence, surveillance and reconnaissance operations manufactured by Elbit Systems, Israel.
In September 2020, the MaxDefense website stated that the PAF had taken full delivery of nine Hermes 900s and four Hermes 450s for a contract value of approximately US$175 million.