New eye For Turkish Army: TOGAN is delivered to the Armed Forces
TOGAN is an autonomous multi-rotor reconnaissance UAS solution engineered for general-purpose reconnaissance and surveillance (IRS) missions with indigenous mission planning software, autonomous intelligence, and operational capabilities. It can be controlled autonomously or via remote control and be deployed and operated by single personnel. The system comprises "Micro UAV Platform" and "Ground Control Station" components. The drone has passed acceptance tests, and the first deliveries have been made to security forces.President Demir announced the addition of TOGAN to the inventory on his social media account with the following statements:"We will continue providing national engineering solutions to our security forces!" TOGAN, our rotary-wing national spotter UAV developed for reconnaissance, surveillance, and intelligence, was delivered for the first time.""As STM, we are proud to make another important delivery in the field of tactical mini UAV systems, which we are the pioneers of in Turkiye," said STM General Manager Özgür Güleryüz. TOGAN, our national watchdog, will see the unseen and track the untraceable with its features. TOGAN, capable of effective day and night operation and physical target tracking, can also participate in joint operations with other STM UAVs. We will continue to fortify our platforms by utilising the capabilities of our tactical mini UAVs to operate in areas without GPS and to carry out missions without being affected by the enemy electronic warfare threat. May TOGAN, which will strengthen our soldiers on the battlefield, be beneficial to our country and security forces."TOGAN is designed for tactical reconnaissance and surveillance missions, with its ability to track fixed and moving targets and automatically switch tasks supported by indigenous and real-time image processing and deep learning algorithms.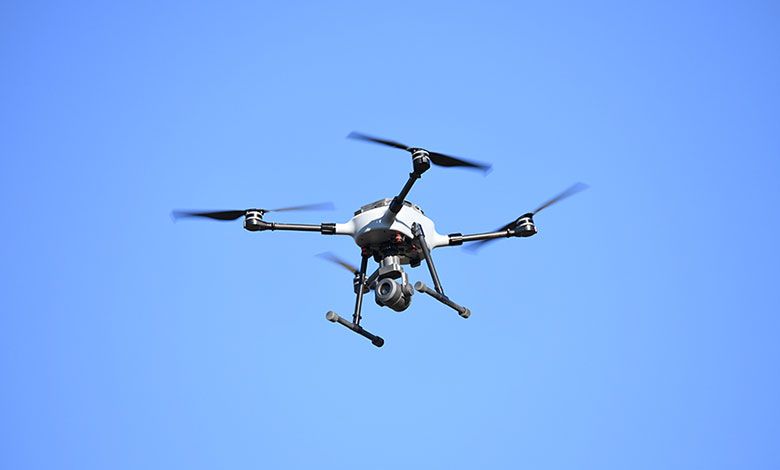 A single TOGAN platform can operate at 10 kilometres for 45 minutes. TOGAN's 30x optical zoom level daytime and infrared image systems provide effective operation day and night. The platform can track moving targets autonomously thanks to its proprietary autopilot and computer vision software. TOGAN is capable of target detection, identification, diagnosis, and technical analysis thanks to its advanced computer vision algorithms, and it saves the user time in image evaluation studies. When the battery of TOGAN falls below a certain level, the other can automatically take over the task, providing the user with uninterrupted use.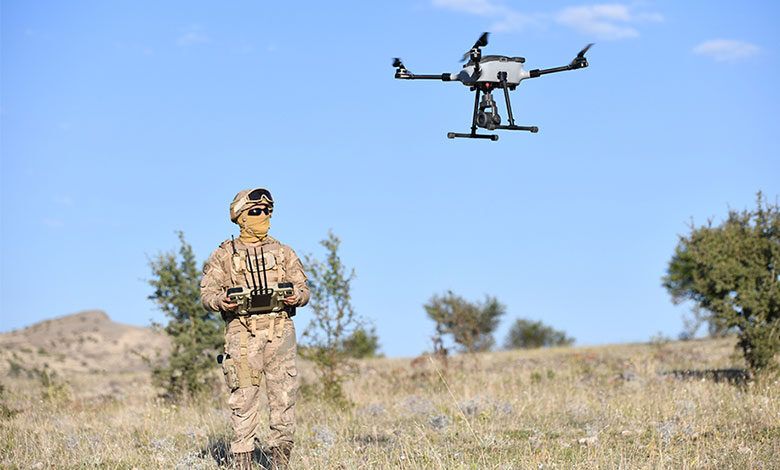 Through the developed flight control, mission planning, and target detection systems, the Spotter UAV System TOGAN, which can be easily transported and used by a single soldier in the operational field, can also perform joint missions with other STM platforms. TOGAN platforms are intended to communicate real-time, automatic target data with STM's Portable Striker UAV systems KARGU, ALPAGU, and BOYGA via joint Ground Control Station software.Capabilities | CompetenciesReliable Day and Night OperationReal-Time Mobile or Static TargetRecognition and TrackingFully Autonomous Operation CapabilityAbility to perform an autonomous change of duty among two or more active platformsHigh Performance, customised flight control and mission planning softwareDeployable and Operable by Single Personnel3 Axis, stabilised 30x Electro-Optical Imaging Pod3 Axis Stabilised IR POD for night missionsIntegrated 3 Axis EO and IR POD (Optional)Technical FeaturesRange 5/10 kmEndurance < 45 minutesPayload 3-Axis Stabilized GimbalEngine ElectricalLaunch/ Take Off Vertical Take Off / Landing (VTOL)