Meteksan's Systems Will Serve on TUSAŞ's UAVs
Meteksan Defence developed the MILSAR Synthetic Aperture Radar (SAR) and the OKIS Automatic Landing and Take-off System in line with the project initiated by the Defence Industry Agency (SSB). After their success in the field, the developed systems are preparing to be used in many new unmanned aerial vehicles.
During IDEF'23, TUSAŞ and Meteksan Defence signed contracts for "UAV Programs MİLSAR SAR/MTI Radar System and Automatic Take-off / Landing System Procurement". MILSAR and OKIS systems will be used in TUSAŞ's ANKA and AKSUNGUR UCAVs in this context.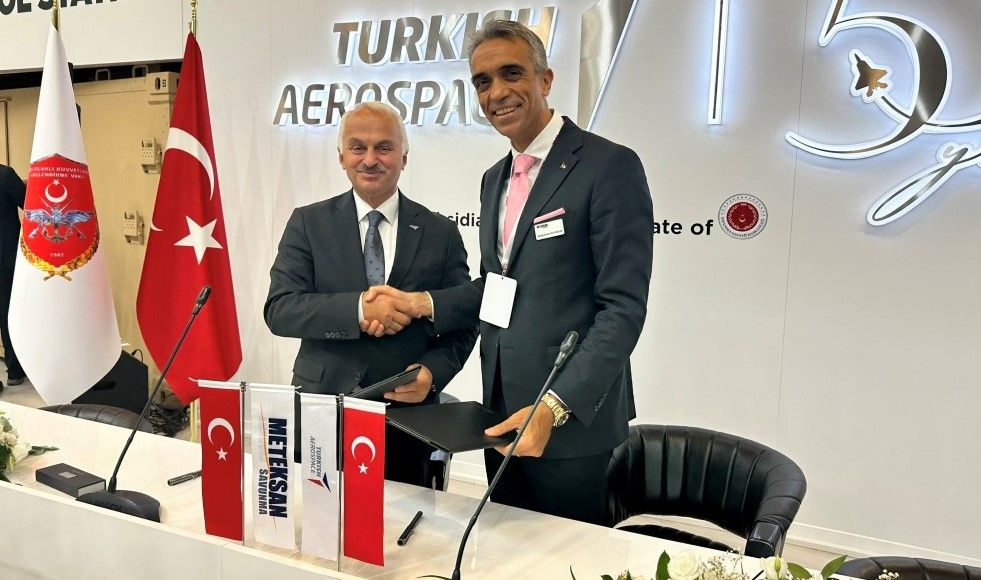 MILSAR, which has achieved significant success both in the operation area and especially in detecting sea mines in the Black Sea, is expected to start large scale manufacturing and be used permanently on TUSAŞ's UAV platforms.
MILSAR is designed to be used on airborne platforms for Intelligence Surveillance Reconnaissance (ISR), deterrence and attack operations. It has versatile Moving Target indication (MTI) modes for detecting and tracking potential targets and Synthetic Aperture Radar (SAR) modes for high-resolution and all-weather radar imagery, target classification and ground mapping.
MILSAR could be operated on UAVs, rotary and fixed-wing aircraft along with its easy installation feature. This radar system has universal interferences that can be replaced with an EO/IR sensor. Operation MILSAR with an EO/IR sensor improves the effectiveness of the UAV-UCAV joint operations by widening the surveillance area of the UAV and increasing UCAV's attack capability.
METEKSAN's OKIS is a radar-based Automatic Take-off and Landing System that differs from GPS / DGPS, laser-based automatic take-off and landing systems with its radar capability.