Kızılelma Initiates Taxi Tests
The platform is recorded during taxi tests at Çorlu, where the Baykar conducts testing activities of the unmanned platforms. This is an important milestone for the project and the Turkish aviation industry.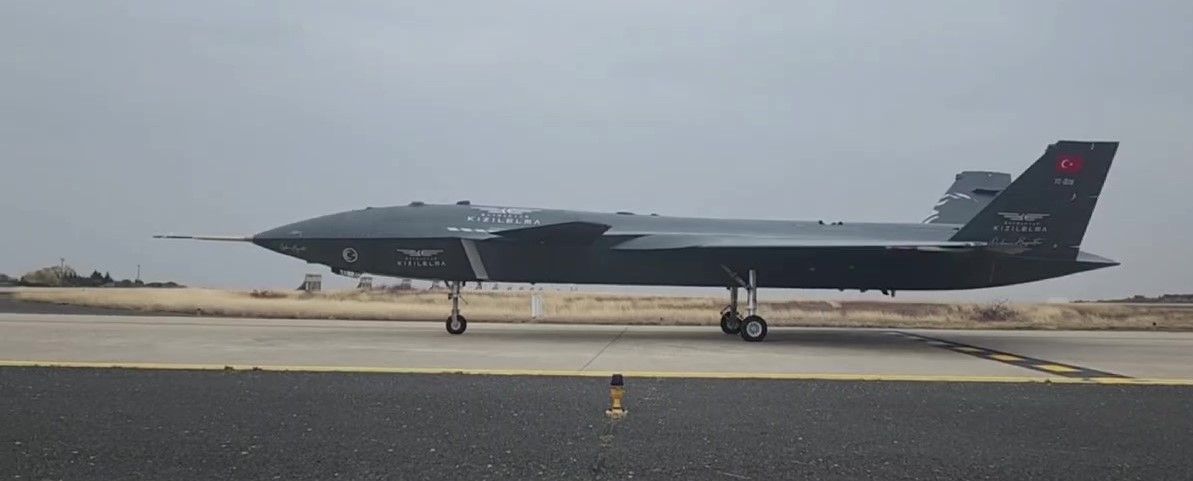 Kızılelma is the first jet engine-driven unmanned aerial system project except for previous target drone studies. The system is intended to use as a loyal wingman for the fifth-generation Turkish fighter Project (TF) of Turkish Aerospace. There is also a project to deploy the Kızılaelma at TCG Anadolu along with TB3 UAV.