Iran Opens its First Strategic UAV Base
Rear Admiral Habibollah Sayyari, Coordinating Deputy of the Islamic Republic of Iran Army and the former Commander of the Islamic Republic of Iran Navy, said in a military meeting held on June 23, 2023, that the first strategic Unmanned Aerial Vehicle base is installed according to the Tehran Times.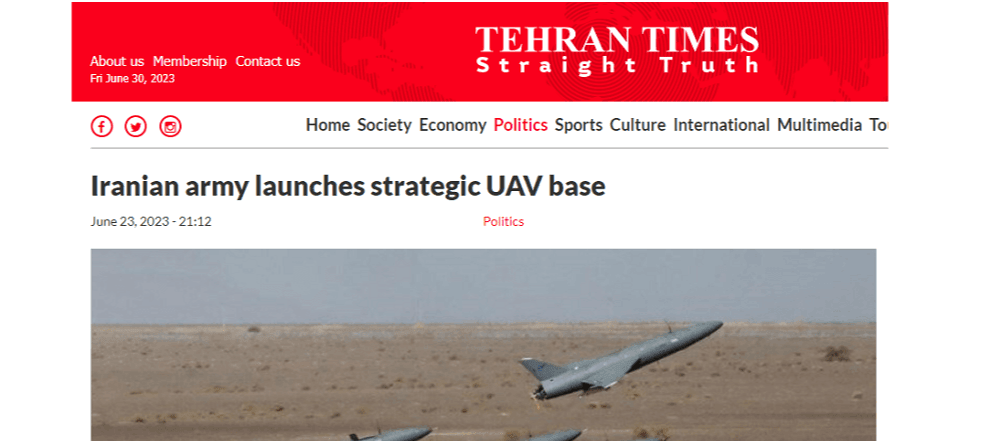 Sayyari stated that the electronic warfare capacity and up-to-date radar systems proved the unit's capabilities. He also noted Iran will invest in all fields of electronic warfare.
The UAV base will enhance Iran's capacity for surveillance and intelligence gathering. Iran has various UAVs for various purposes, including surveillance, reconnaissance and combat missions. Iran has also developed a series of suicide drones with high precision that can fly at low altitudes to avoid radar detection.
It is learned from the article that the strategic base has new radar systems, electronic warfare systems, and simulation systems.