Brazil may Add Saab's F-39E/F Gripen Fighter Jets to FAB
Brazil is holding the Latin American Defence and Security Exhibition (LAAD) in Rio de Janeiro. Múcio has stated that Brazil needs more of these warplanes to protect the country; "The Brazilian Air Force says it needs (more Gripen fighters). We are looking for and studying this."
Múcio has not stated how much the Brazilian Air Force ( Força Aérea Brasileira /FAB) needs additional Gripen fighter jets. However, media reported the number was around 40 units, wrote Reuters.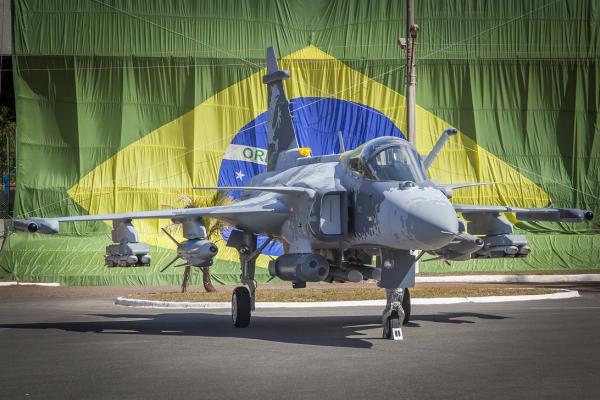 Brazil, in 2014 signed a purchase of 36 Gripen units. It consists of 28 Gripen E and eight Gripen F. Deliveries to the FAB are slated to be fully completed by 2027. Saab has delivered several aircraft that FAB has operated. The FAB designated the Saab Gripen as the F-39E/F Gripen.
Under the agreed contract in 2014, most of the Gripen aircraft will be manufactured in Brazil.