Bayraktar TB3 UCAV Completes System Performance Flight Test
Bayraktar TB3 has previously proven itself against southwesterly storms, reaching a speed of 130 km/h. The test showed whether Bayraktar TB3 could fly at strong winds where platforms like LHDs might operate.
With its reinforced landing gear, folding wings, and a more powerful engine, TB3 UCAV can take off from and land on short-runway ships like TCG Anadolu (L400). Selçuk Bayraktar, Chairman of the Board and Technology Leader of Baykar, announced plans to begin testing Bayraktar TB3 on the TCG Anadolu (L400) ship in 2024.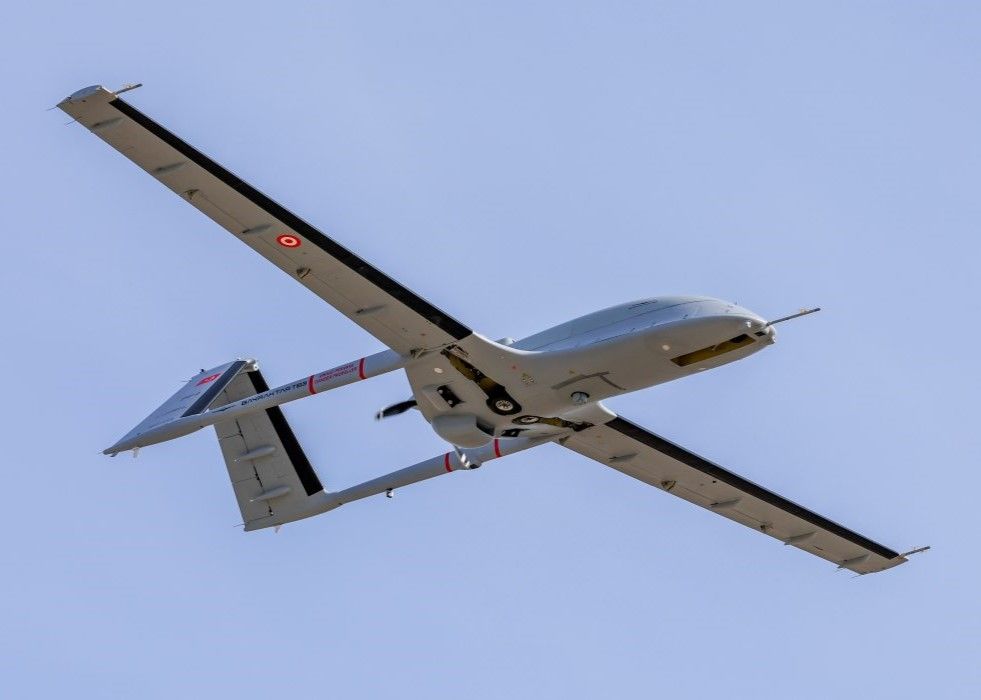 With an MTOW of 1450 kg and a payload capacity of 280 kg, Bayraktar TB3 is nearly two times heavier than its predecessor, Bayraktar TB2. The TB3 is expected to have a range of 1,000 nautical miles. The UCAV will have a variety of munitions for surface targets both on the sea and ground.