BAYRAKTAR AKINCI Overpassed 30 thousand Flight Hours
AKINCI UCAV, which performs formation flights with MIG-29, SOLOTÜRK, Hürkuş and Turkish Stars aerobatic teams, has different mission versions with various engines. Bayraktar AKINCI is equipped with dual artificial intelligence avionics, which supports real-time signal processing, sensor fusion and situational awareness. Bayraktar AKINCI UCAV is capable of conducting various operations that are performed with fighter jets. It carries electronic support systems, dual satellite communication systems, air-to-air, collision avoidance, and synthetic aperture radar (SAR). Bayraktar AKINCI UCAV is suitable for air-to-ground and air-to-air attack missions as well.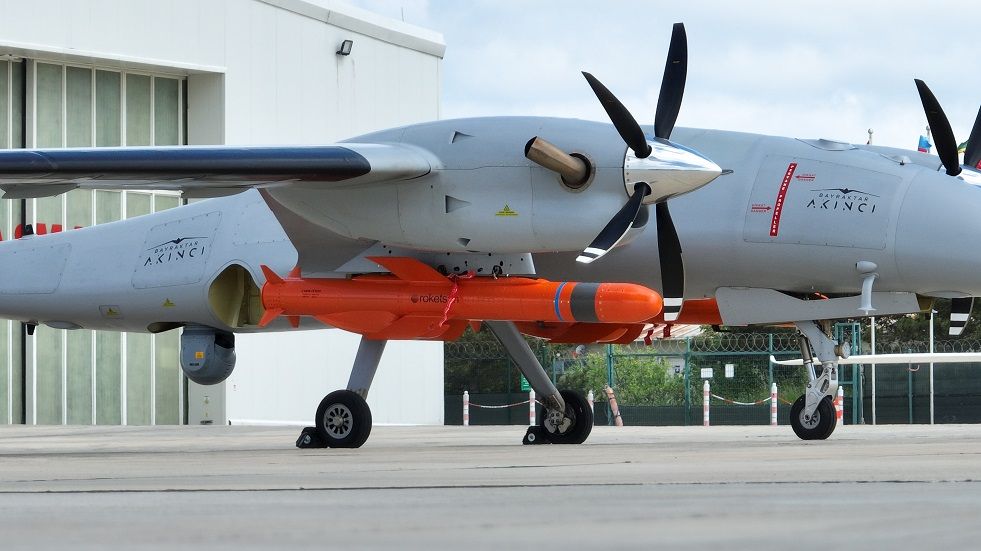 With its triple redundant electronics hardware and software systems, Bayraktar AKINCI is capable of carrying Mini Smart Munition MAM-L, Mini Smart Munition MAM–C, Cirit Missile, L-UMTAS Missile, Mini Smart Munition Bozok, MK-81, MK-82, MK-83 Guided Bombs (JDAM), Wing Assisted Guided Bomb MK-82, Air-to-Air short-range and long-range missiles Gökdoğan and Bozdoğan, Stand-Off Missile SOM-A. Bayraktar AKINCI will have a multifunction AESA Radar system for air-to-air, synthetic meteorology estimation.