BAYRAKTAR AKINCI B Conducted its Maiden Flight
Bayraktar AKINCI A, which has entered the inventory, operates with 2 x 450 HP engines with a total power of 900 HP. The new version of the Bayraktar AKINCI C version, will have a total engine power of 1900 HP, 2 x 950 HP. Bayraktar AKINCI C is expected to make its first flight soon.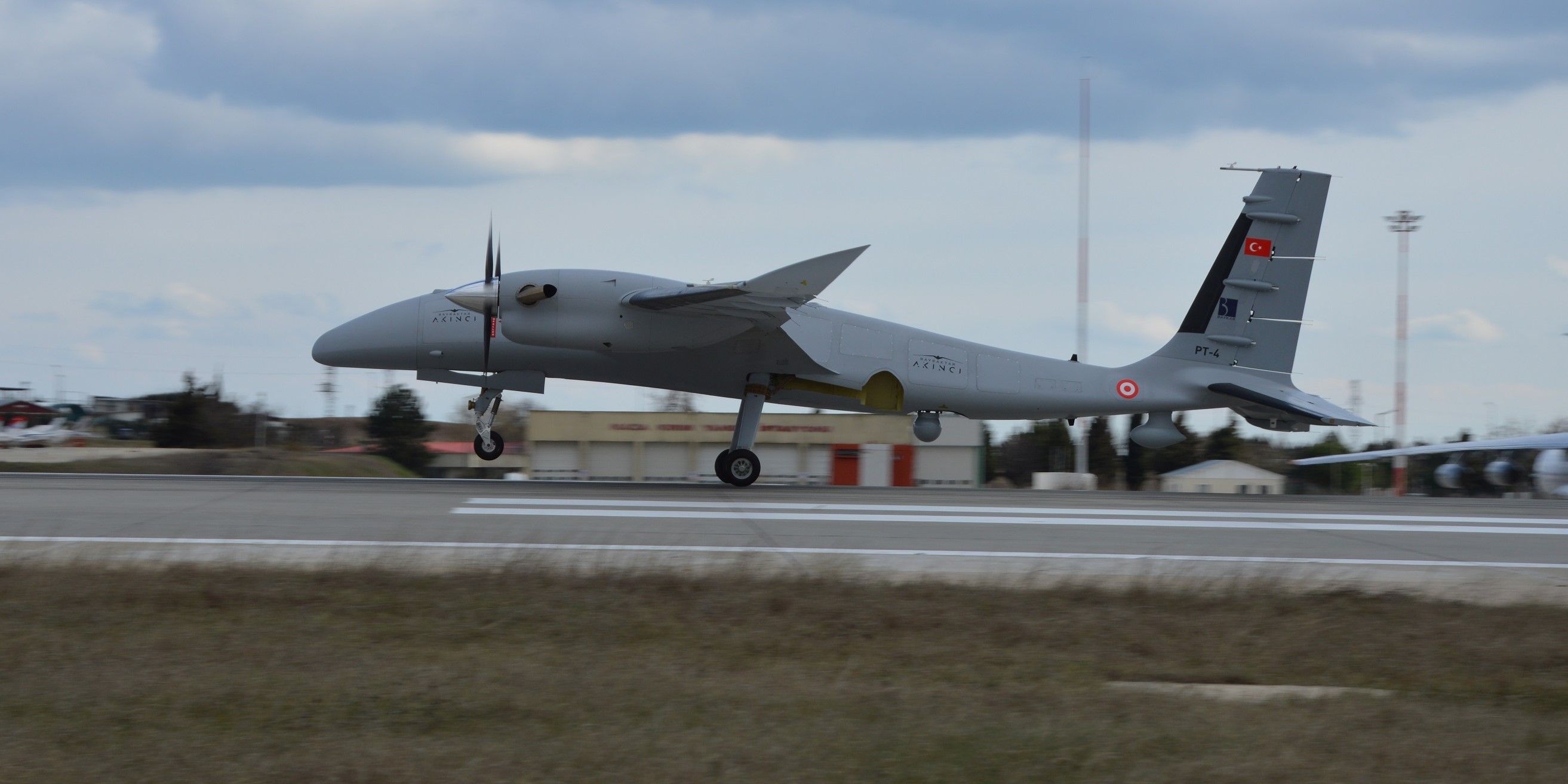 The Turkish Armed Forces actively use Bayraktar AKINCI for operational tasks.So far, six Bayraktar AKINCI have entered the TAF inventory.Export contracts have been signed with two countries for Bayraktar AKINCI. Within the scope of the contracts, Bayraktar AKINCI and ground systems are expected to be delivered periodically starting from 2023. Baykar completed the export of 664 million dollars A/UAV system in 2021, generating more than 80 per cent of its revenues from exports. Negotiations continue with many countries that are interested in the Bayraktar AKINCI.The aircraft platform has a wingspan of 20 meters with its unique twisted wing structure provides high flight safety thanks to its fully automatic flight control and 3-redundant autopilot system. Bayraktar AKINCI can perform tasks with the indigenous ammunition it carries, thanks to its payload capacity.