Baykar to Farewell to Nigerian TB2s
Twitter user OvieNews who focus on Nigeria-based posts on his social media account, shared the photos on September 23 and then deleted them due to national security concerns. According to the user's share, a group of Nigerian pilots have been training in Turkiye since May 2022.
It has been stated that the pilots whose training has been completed have been sent to Nigeria, and the TB2s to be delivered will be deployed in the Northwest, Northeast and North Centre. In addition, it was claimed that two ground control stations and six Bayraktar TB2 Armed UAVs would be delivered to Nigeria in October.
The photos were perceived differently in Nigeria because there was also an expectation that Akıncı UAV would be acquired. It was known that the personnel were trained, but some had disputed that they were prepared for Akıncı. In this context, Bayraktar TB2 drones with the Nigerian flag were seen in images shared by Baykar. Another photo shows Nigerian military personnel receiving training on the operation of the Bayraktar TB2 drones.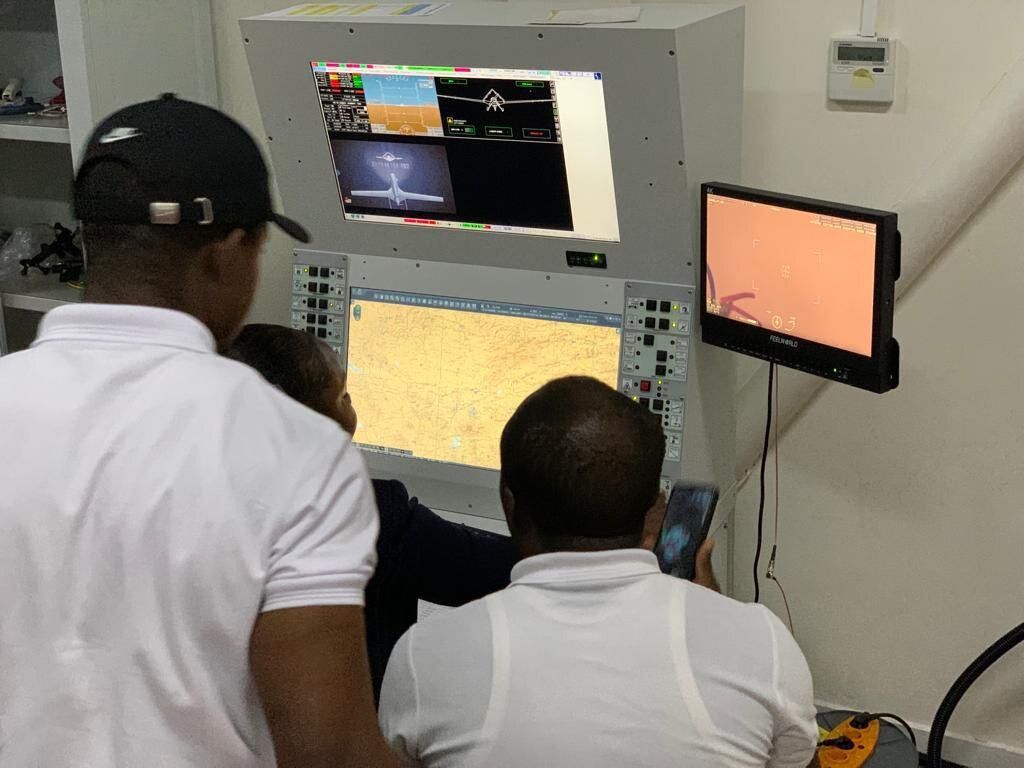 Nigeria and Turkiye began discussions in January about defence collaboration in counter-terrorism support and acquiring various military hardware such as attack helicopters, armed drones, and other infantry systems. For the 5th Turkiye-Nigeria Defence Industry Consultation Meeting, a team from the Turkish Defence Establishment met with their Nigerian counterpart in Abuja. Turkish defence companies TUSAŞ, OTOKAR, ASELSAN, Roketsan, BMC, Tais Shipyard, and Katmerciler, met with Nigerian military leaders.