Baykar Delivered first Akıncı UAV to Turkish Armed Forces
The Akıncı is longer and wider than the previous Bayraktar TB2 tactical UAV. The MALE class UAV has a 20-meter (65-foot) wingspan, and it can be powered up by two 450-horsepower engines and 750-horsepower engines or locally made 240-horsepower ones.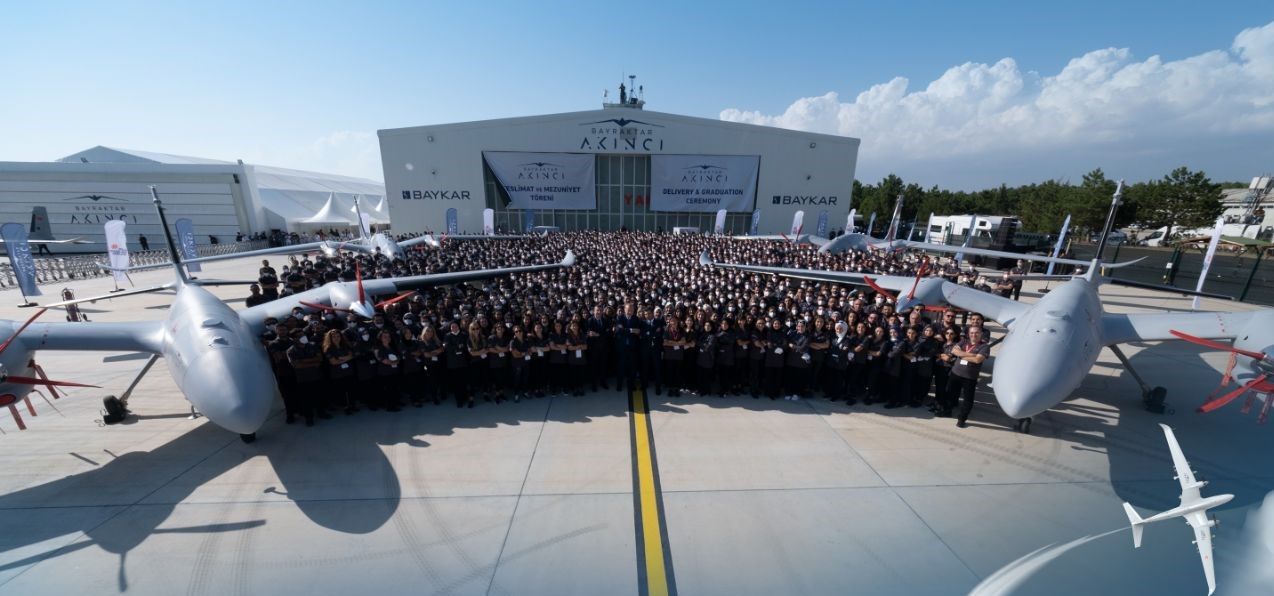 The Akıncı will carry various weaponry, including a range of missiles such as Smart Micro Munitions (MAM-L) developed by Turkish contractor Roketsan. It will also launch several other types of locally made munitions in future, such as Roketsan's air-to-surface Stand-Off Missile (SOM) and Tübitak SAGE's air-to-air missiles Gökdoğan (Merlin) and Bozdoğan (Peregrine). The UAV will be equipped with the locally produced active electronically scanned array (AESA) radar and.
Baykar says the Akıncı can also operate alongside fighter jets and fly higher and stay in the air longer than Turkey's existing drones.
Akıncı in July set a new national aviation record as it flew at an altitude of 11,594 meters (38,039 feet). The UCAV made its first flight on Dec. 6, 2019. It passed its ammunition release tests in late April using the latest Roketsan-built smart munitions.
Baykar's Chief Technology Officer (CTO) Selçuk Bayraktar said they have signed agreements with ten countries for the Bayraktar TB2s.
"This has enabled us to secure 70% of our revenues from exports," Bayraktar stressed. The aircraft is more advanced than the company's Bayraktar TB2 UCAV, sold to countries including Ukraine, Qatar, Azerbaijan and Poland. In May, Poland became the first European Union and NATO member state to acquire drones from Turkey.