ASELSAN's 40 MM Atom is ready for Action
ASELSAN's 40 mm ATOM ammunition has similar features with the previously produced 35 mm atom Air Burst Ammunition in terms of working principle, but it is used in different areas.
ASELSAN developed ATOM 40 mm ammunition with its resources. ATOM 40 mm High-Velocity Airburst Grenade is smart ammunition that is capable of being programmed to the exact time of detonation while leaving the barrel.
The time-programmable fuse begins to count down for detonation at the intended target point once it is fired. High hit probability is ensured by using a pre-fragmented shell that is optimised for the target set. The ATOM 40 mm is controlled by a Fire Control Unit (FCU), which can be installed in any automatic grenade launcher with only minor gun modifications.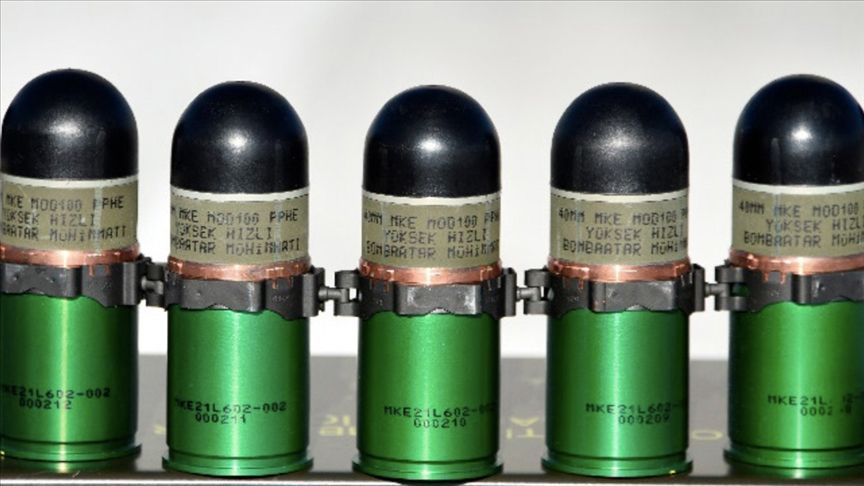 The FCU provides the user to see and approve the target, measures the distance to the target and calculates the time required for the ammunition to airburst.
With an anti-drone system and remote weapon station, ATOM 40 mm High-Velocity Airburst Grenade offers a kinetic attack capability against mini/micro UAVs.
Turkey has an almost 2500 SARP weapon system. The 40 mm grenade launcher that can fire ATOM 40 mm smart ammunition can be integrated into all of them.
Launched in June 2021, ATOM-SARP integration activities and firing tests were completed.
The 35 mm Atom, on the other hand, was previously used in low altitude air defence systems.