AKINCI AUAV Launches SAGE's HGK-82
TUBITAK SAGE's HGK-82 is a GPS/INS guidance kit which converts existing 500 lb Mk-82 general-purpose bombs into smart air-to-ground weapons which can be released by using BRU 57 ejector rack. The HGK series are certified for F-16 PO-III and F-4E/2020 aircraft. The HGK was developed with domestic sources and launched from an unmanned aerial vehicle for the first time.
Within the scope of the Bayraktar AKINCI Project, carried out under the leadership of the Presidency of Defence Industry Agency (SSB), the integration of domestically developed ammunition and systems to Bayraktar AKINCI AUAV continues. The Attack Unmanned Aerial Vehicle Bayraktar AKINCI hit the target with high precision in the test shot with SAGE's HGK.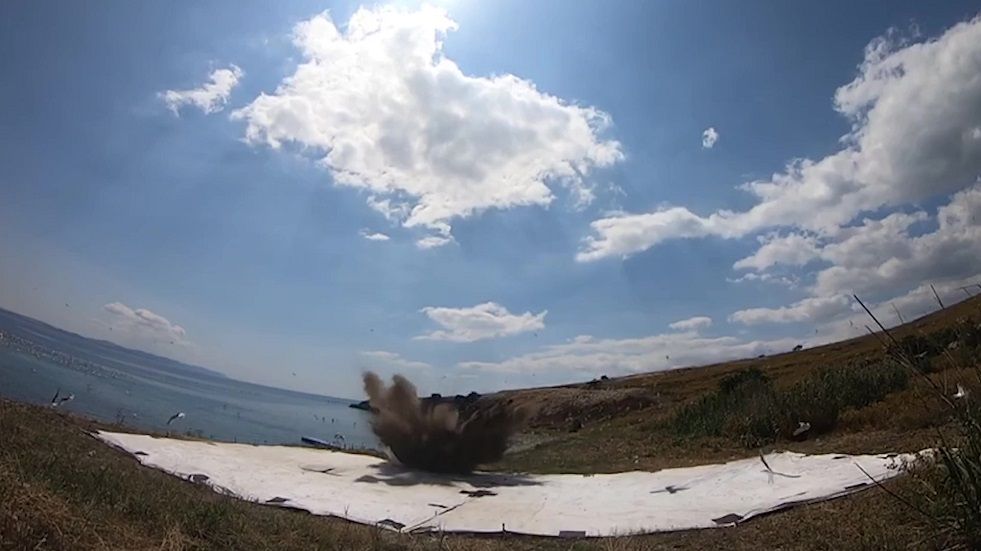 The test launch, which was carried out on Wednesday, June 14, 2023, was completed. Bayraktar, AKINCI, took off with the MK-82 ammunition under the wings from the AKINCI Flight Training and Test Centre in the Çorlu. The MK-82 was converted to a smart bomb with SAGE's HGK. AKINCI proceeded to the designated point to conduct the test. HGK-82, released from Bayraktar AKINCI AUAV, hit the set target successfully. HGK's CEP values for aircraft are less than 10 m with INS/GPS and less than 25m CEP values with only INS.
The CEP values for AUAV are less than three meters due to lower speed.