Akıncı AUAV Became Operational
AKINCI Attack Unmanned Aerial Vehicle (TİHA), developed by Baykar and recently delivered to the Turkish Armed Forces, started its first mission flights.
AKINCI UAVs were delivered to the Turkish Armed Forces in December 2021. The UAVs are deployed at the Batman 14th Unmanned Aircraft Systems Base Command following the acceptance activities.
According to Defence Ministry's video, UAV has started its mission flights. The video shows UAV armed with Roketsan's MAM-L Ammunition with a "High Explosive Particle Effect" (YİPE) warhead.
With its unique fuselage and wing design, Bayraktar Akinci MALE Class platform can carry various payloads. It is equipped with dual artificial intelligence avionics, which supports signal processing, sensor fusion, and situational awareness.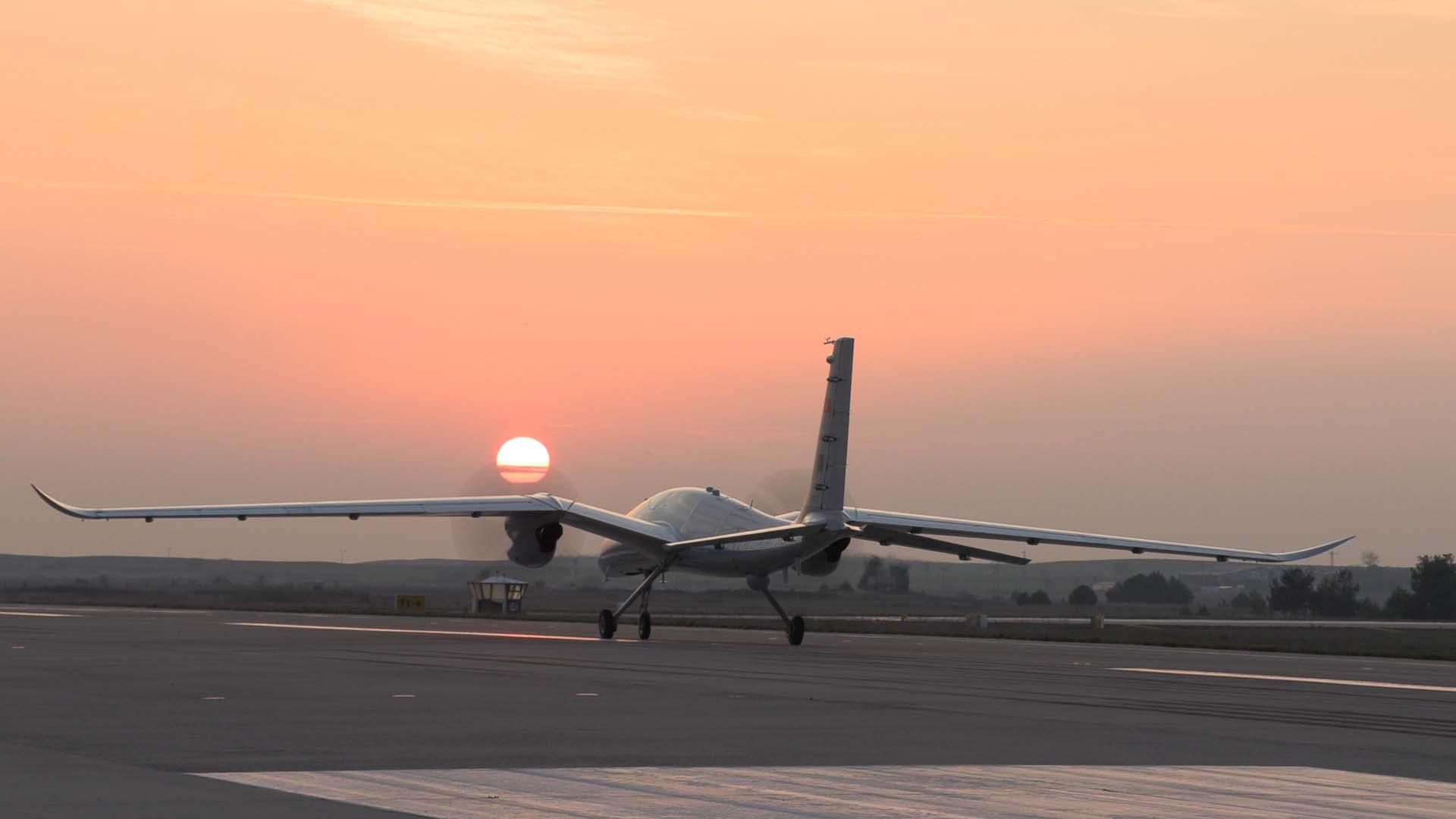 Bayraktar AKINCI has electronic support systems, dual satellite communication systems, air-to-air radar, collision avoidance radar and synthetic aperture radar.
Bayraktar AKINCI can be used in air-to-ground missions, and it will be used at air-to-air attack missions as well in future.
When implementation is completed, AKINCI will be capable of carrying the following payloads:
• Mini Smart Munition MAM-L
• Mini Smart Munition MAM – C
• Cirit Missile
• L-UMTAS Missile
• Mini Smart Munition Bozok
• MK-81, MK-82, MK-83 Guided Bombs (JDAM)\
• Wing Assisted Guided Bomb MK-82
• Air-to-Air Missile Long-range Gokdogan and visual range Bozdogan
• Stand-Off Missile SOM-A
Bayraktar AKINCI will be equipped with a multifunction AESA Radar system for air-to-air, synthetic meteorology estimation.