ADVENT embedded AUSV SANCAR from HAVELSAN and Yonca Onuk
Speaking at the event, President Demir said, "We aim to become one of the leading countries in the world in Unmanned Surface Vehicles (USV) by showing the experience and success we have gained in armed unmanned aerial vehicles (UAV). We have many studies on Armed USVs; SANCAR AUSV is one of them. It is essential for us that AUSVs work in an integrated operational environment in terms of preparation for the operational environment of the future."
SANCAR AUSV is developed for performing reconnaissance and surveillance, surface warfare and mine countermeasure missions.
The USV will have HAVELSAN's Network Enabled Data Integrated Combat Management System Advent. This is a new generation command and control system that responds to the needs of a force-oriented, network-enabled operational approach rather than a single ship.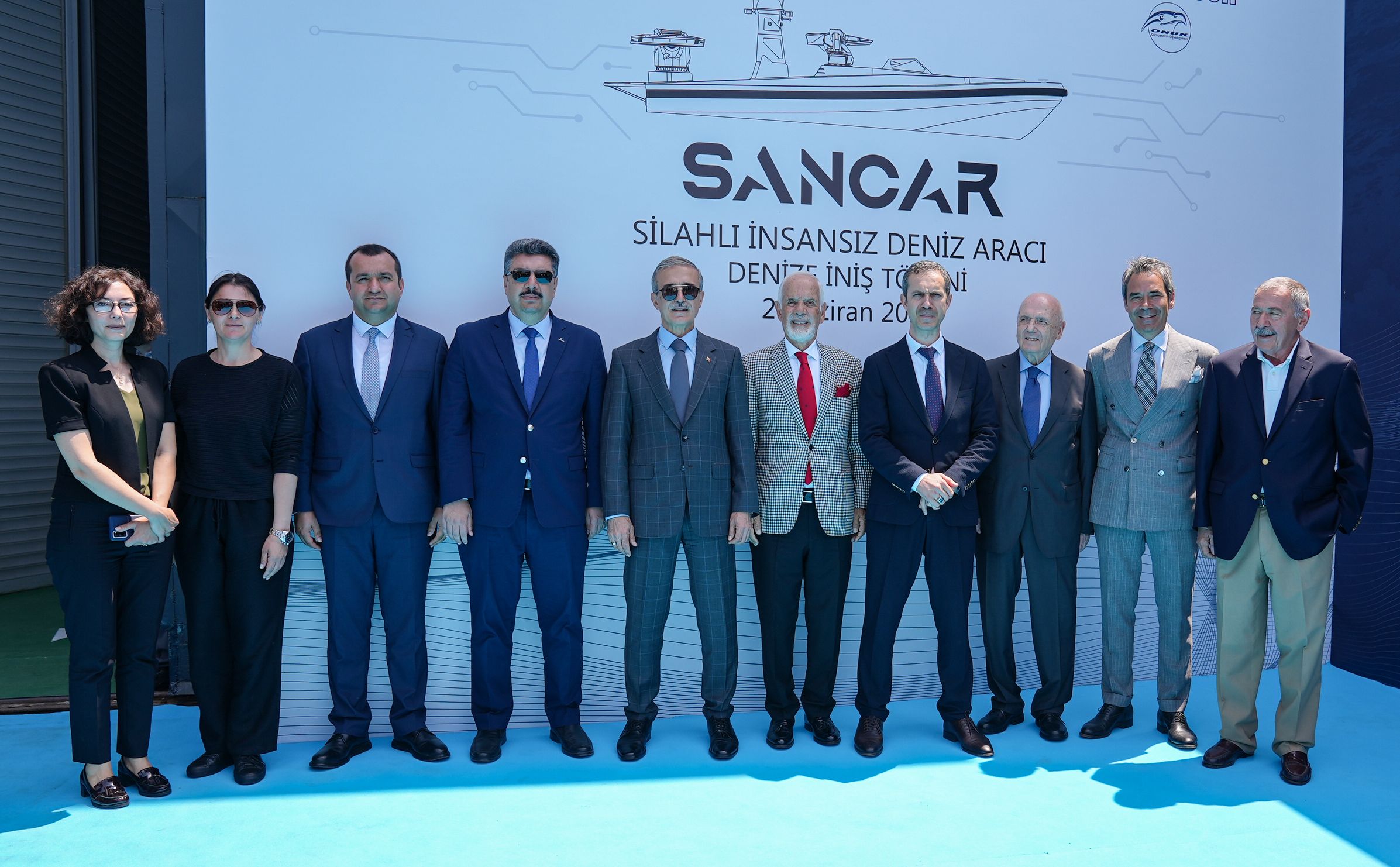 HAVELSAN and Yonca-Onuk's cooperation marks the third project in terms of USVs. Meteksan Defence-Ares Shipyard partnership introduced AUSV, which it named Ulaq. DEARSAN Shipyard –ASELSAN cooperation resulted in USV named SALVO. The USV will be adapted to surface warfare, engagement in an asymmetric threat, coast guard duties, operation in littoral & coastal waters, anti-smuggling and anti-drug trafficking, surveillance & interception, and search and rescue operation support, and border patrol missions. The USV will have 1 x 12.7 mm Stabilised Remote Controlled Machine Gun on ASELSAN's Stamp and 1 x Stabilised Turret Weapon System Roketsan Cirit & L-UMTAS on Roketsan's Yalman turrets.
Features of Sancar SİDA;
Length 12.7 meters
Displacement 9 tons.
Max Speed 40 knots
Cruising range 400 NM.