"We Will Take Positive Steps on SAMP/T," Erdoğan says
In response to a journalist's query on the future of ties with Italy, President Erdoğan reminded the SAMP/T Air Defence Missile System that they are thinking about expanding cooperation with Italy, particularly in the defence industry. He claimed that they hope to attain a trading volume of $30 billion. "As the Turkey, France, and Italy trio, we will take positive advances towards SAMP-T," Erdoğan stated.

The contract for the "Long Range Air and Missile Defence System (LORAMIDS) Identification Study" was signed on January 5, 2018 by the Presidency of Defence Industries and ASELSAN, Roketsan, and Franco-Italian consortium Eurosam; backed by its two shareholders MBDA and Thales. The definition study aims at preparing the development and production contract for the future system meeting the operational requirements of the Turkish Air Force. The future system will be ready by the middle of the next decade with a state-of-the-art military capability designed to counter the most challenging threats (stealth aircraft, UAVs, cruise missiles, and ballistic missiles). The system is expected to meet three countries' basic operational needs and it will guarantee Turkey has full employment autonomy and will allow a sovereign choice of integration level within NATO. The joint development activity is expected to support Turkey's indigenous air and missile development programme in addition to opening up prospects for exports and longer-term co-operation of Turkey, Italy and France.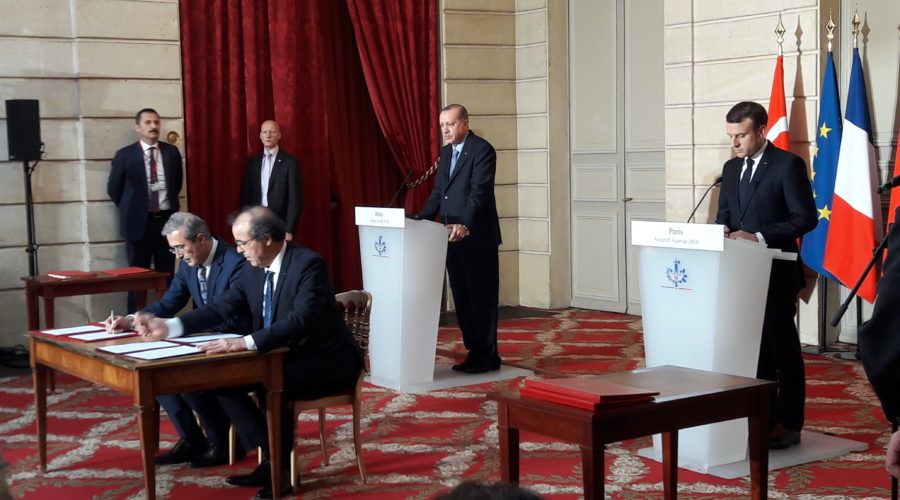 Professor İsmail Demir, President of Defence Industries, remarked in 2020, "As you know, EUROSAM signed the definition study." This research includes developing a description for our needs that was more thorough than SAMP/T, the product offered by EUROSAM. This identification task is now complete. The following step of this identification process would see three nations (Turkey, Italy, and France) define and collaborate on a project.
Information should be exchanged as part of the process of engaging in a cooperative relationship. Countries involved have signed a non-disclosure agreement and gone through a vetting process. Four languages are translated: French, English, Italian, and Turkish. Such a process is only going in one direction. At the time, the identification job is nearly finished and must be signed. We are in the process of identifying projects to establish a system that will fulfil the demands of all three nations." It is known that France, which has brought its relations with Greece to the level of strategic cooperation, does not support the program's progress.
President Erdogan's speech was mostly expected to explain the supply and modernisation of the F-16 Block 70 Viper and the future of the F-35 fighter jet. As a result, the France-Italy agreement on SAMP/T was unexpected. President Erdoğan's additional remarks are as follows, even though US Vice President Joe Biden has expressed support for the supply of F-16s: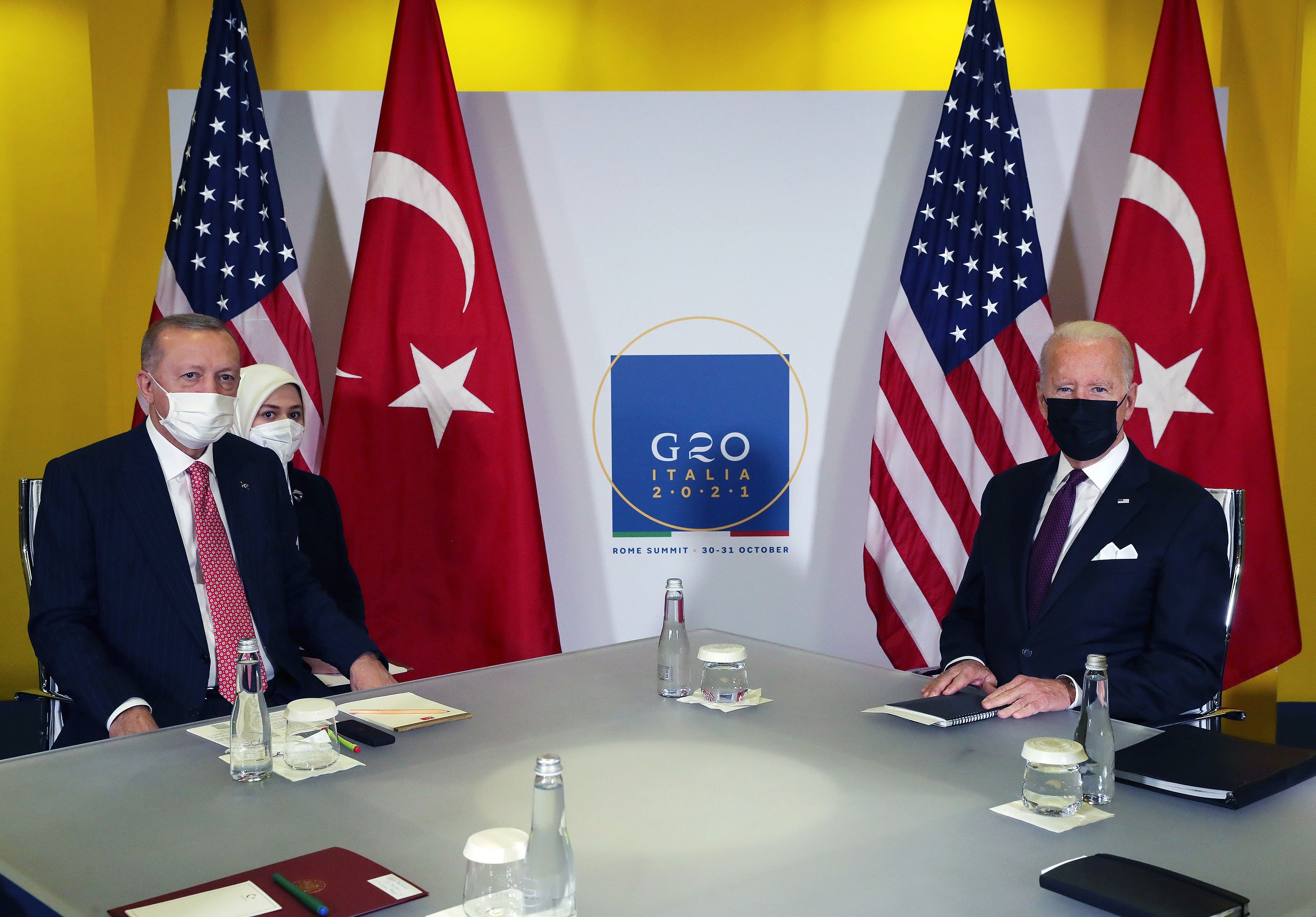 This was not a one-on-one encounter. Within the scope of the G-20, it was a small gathering. It was discussed at this meeting that we paid 1.4 billion dollars in the F-35 programme. Based on this payment, how can we take the process forward? We worked on it together. The question of upgrading or providing new F-16s came up on our agenda. Our defence ministers are keeping an eye on the situation. As I have witnessed Mr Biden's favourable stance on this subject, the Congress and the Senate are other aspects of the event. We stated that now that you have authority on both sides, we expect you (Biden) to take care of both sides.
Turkey's Concerns on NATO Ally in Syria
We emphasised our concern over the support they got, particularly from the United States, for terrorist groups in Syria, such as the PKK/PYD/YPG, and the pain they caused to us as NATO member nations for this support. We stated that efforts are being taken that will jeopardise our cohesion in this area. We stated that our Foreign Ministries should have far better communication on these matters. I think that the current procedure will not be repeated in the future."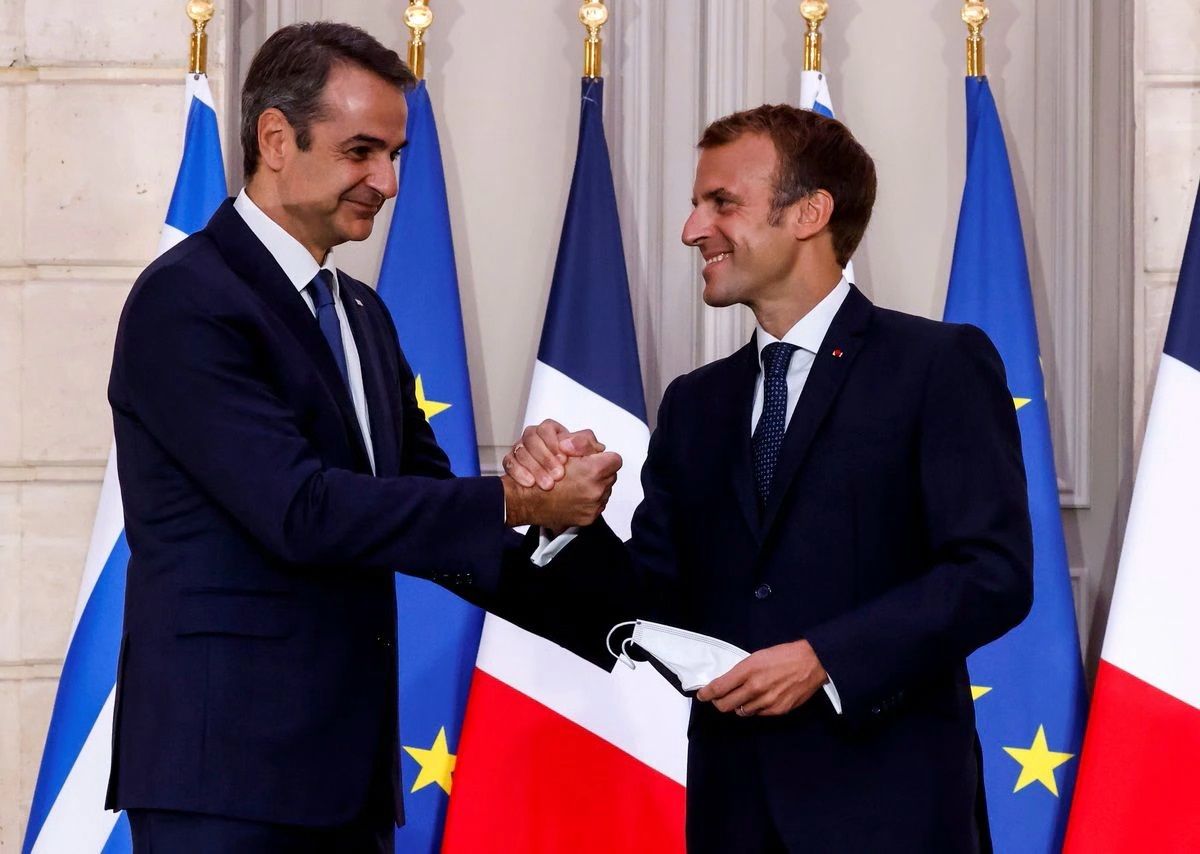 France: Agreed on disagreement
Libya and Greece's defence procurement gained attention during the discussion with French President Emmanuel Macron. Our discussion with Mr Macron is mostly about Afghanistan, Libya, and Syria. The subject we are now focusing on is a summit effort for Libya. This summit is also open to the public. It's akin to organising a conference comparable to the Berlin conference. We mentioned that making a comparable configuration here would not be particularly precise. However, our foreign ministries and special representatives should conduct research.
Our agenda included discussions about arms sales to Greece, among other things. We also expressed our worries regarding this matter to them. This has been said unequivocally. Because we don't have a secret objective, we believe that talking things out is beneficial. We also discussed the latest events in the South Caucasus. We also told them about the steps we took there.
EU Army is not feasible
The EU Army isn't a viable project. It's not feasible. Currently, the majority of EU member nations are also NATO members. The vast majority of them are opposed to such a framework.