U.S. lifts restrictions preventing sales of F-16s to Turkiye
The final version of the NDAA improves military readiness, eliminates the vaccine mandate for service members, and lifts restrictions preventing sales of F-16s to Turkiye.
Even though the Biden administration was in favour of modernising Turkish F-16s and selling 40 new aircraft to Turkiye, the Congress added some pro-Greek conditions that Turkiye answered in one word: unacceptable. The conditions were removed at the Senate House recently, and the recent text gives no room for uncertainty.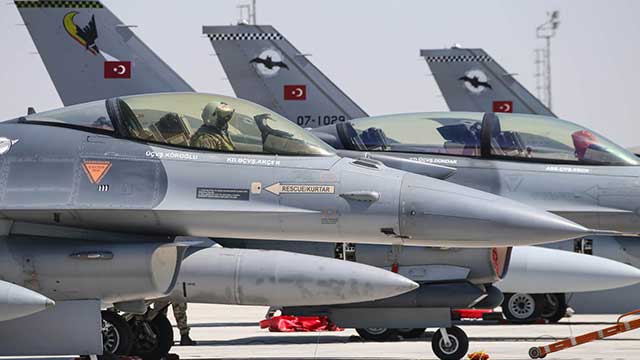 In the new version of the NDAA, which covers the United States defence budget for 2023, the articles the House of Representatives set to limit Turkiye's purchase of F-16s have been removed. Thus, the possibility of selling the F-16 to Turkiye will reopen.
Turkiye wants to buy 40 new F-16 Block 70 fighters and upgrade at least 81 of his ageing F-16 Fighting Falcon fighters.
U.S. Senate Foreign Relations Committee Chairman Bob Menendez has repeatedly stated that he will do everything possible to stifle a possible sale of F-16s to Turkiye. Menendez is known for his anti-Turkiye rhetoric and for being close to the United States' Greek lobby. According to Wall Street Journal, there is an ongoing investigation about Senator Menendez due to her wife, Nadine Arslanian, who received gifts or services from individuals who sought favours from her husband.