US Considers CAATSA According to the Country
Donfried spoke exclusively to Anadolu News Agency during her visit to Turkey. Reporter Nazlı Yüzbaşıoğlu asked Donfried about the waiver of sanctions on the Nord Stream 2 pipeline project and some media reports suggesting a waiver for India's purchase of Russia's S-400 air defence system; Donfried said there are "a lot of different pieces in the question that you just posed."
"And a Nord Stream 2, the legislation which the administration is responding to carries a different acronym, it's called PEESA [Protecting Europe's Energy Security Act]. And I won't go into the details of that."
"Then you mentioned CAATSA, with regard to Turkey, and the S-400, and then CAATSA is a potential context of a deal with India," she said.
"On India piece, there have been no decisions made about that. So I think it's important to be clear about that. But then also, the legislative requirements of CAATSA are different with regard to an ally. So I think it's also important to understand that India and Turkey are treated differently in that legislation. So it's a complicated set of issues. But just to repeat that there's no decision on India. And I think we shouldn't put India and Turkey in the same basket when we think about CAATSA. And the fact that Turkey is a NATO ally of the United States, and the legislative implications of that are important to remember in that context."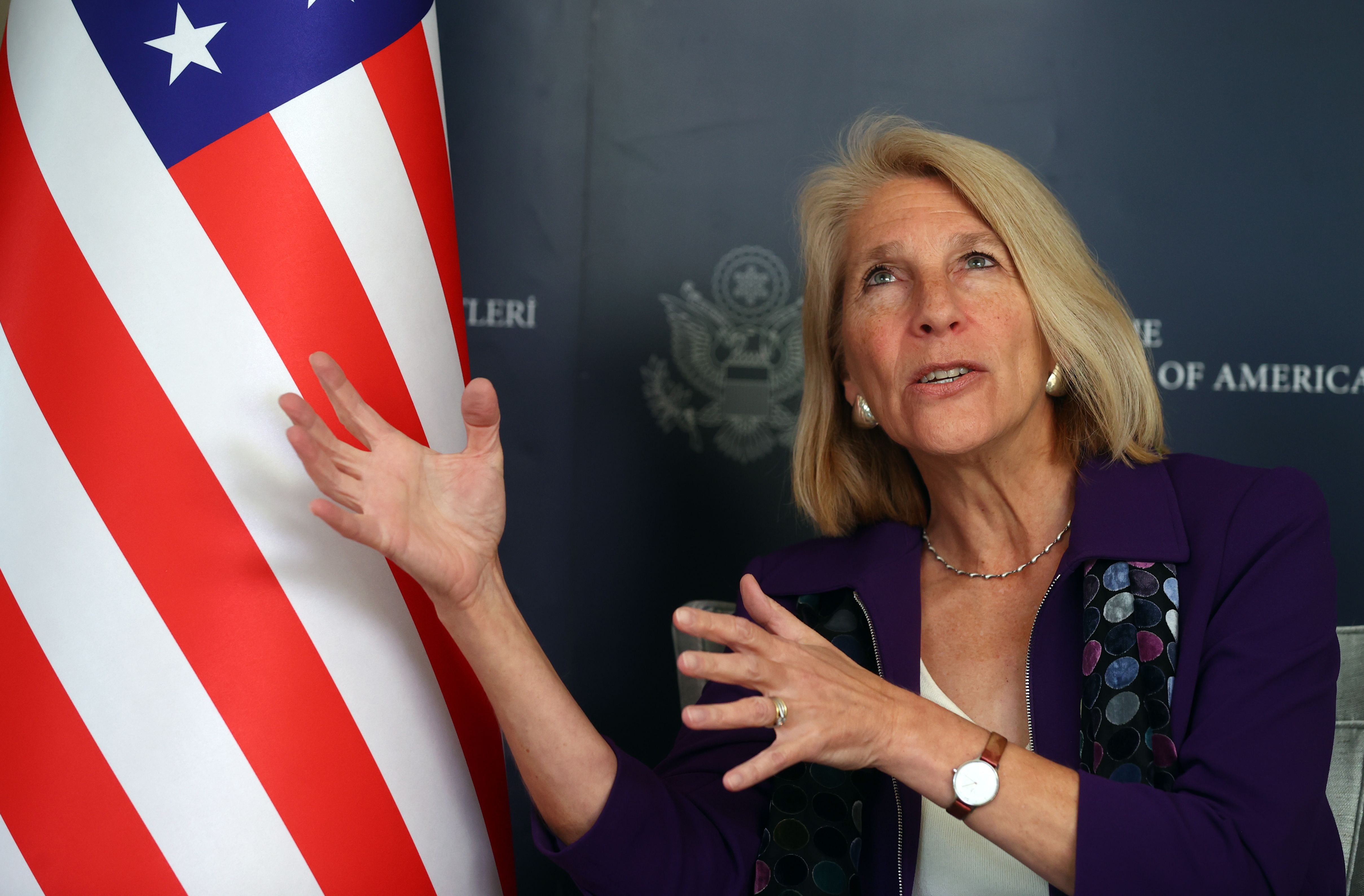 Donfried was also asked about the increase of the US military presence in Greece, which caused discomfort in Turkey. A letter sent by the US Secretary of State Antony Blinken to Greek Prime Minister Kyriakos Mitsotakis after the signing of the National Defence Cooperation Agreement includes the wording "firm determination of the two countries against actions that threaten peace," which raises the issue of whether the United States is taking a position with Greece against Turkey.
"I am very sorry to hear that it caused concern in Turkey. That's because I think to deeper the US engagement in any NATO ally is a good thing. And the US is equally interested in deepening our cooperation here in Turkey. Certainly, the purpose of my visit is to think together with our Turkish partners -- how is it that the US and Turkey can work more closely. And I think the cooperation with Greece should be seen absolutely in that light.
"You'll remember that when President Biden came into office, he talked about America being back and the United States wanting to deepen our engagement with our key allies, reinvigorate our alliances and partnerships, and that is very much the spirit of what the US is doing with its Greek ally. And we are as committed to deepening our cooperation with Turkey," she added.
Donfried said the US welcomes Turkey's interest in the purchase of F-16s.
"And I know that there's a delegation going shortly to Washington to continue the conversation on this. And we will continue through this technical process to move this request forward," she added.