Ukraine to Receive Second-Hand F-16s
Kyiv has been looking for F-16 fighters since the Russian invasion of Ukraine. According to Ukrainian officials, the Ukrainian Air Force needs 128 F-16 aircraft to counterbalance Russian fighters. The Netherlands may donate up to 42 F-16 fighter-bombers while Denmark may transfer up to 19, thus totalling 61 units. This has been announced at least since the Ukrainian presidency, after a day in which Zelensky visited both states, meeting Denmark's prime minister Mette Frederiksen. Danish counterpart Frederiksen gave a brief timetable about donation. He said her country would provide 19 jets – "hopefully" six around the new year, eight more next year and the remaining five in 2025.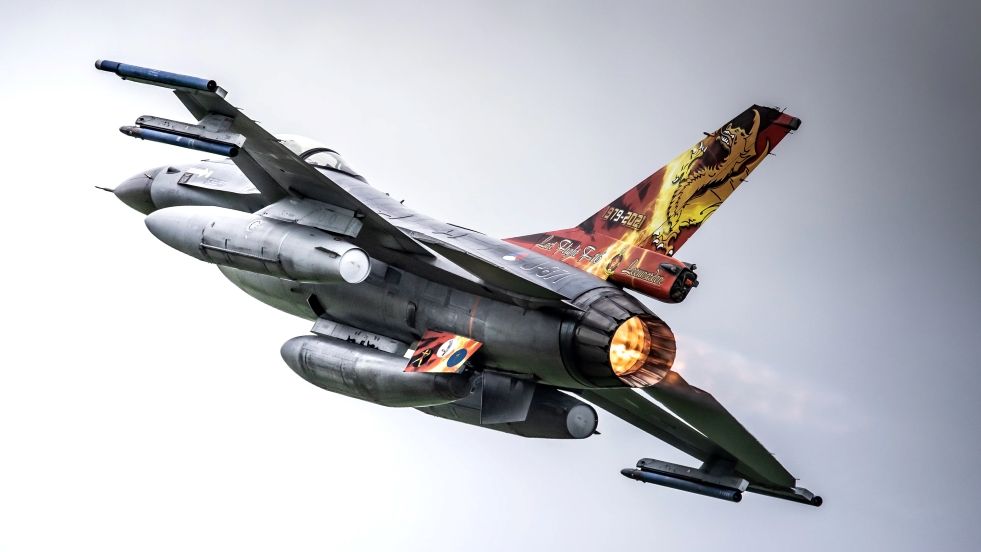 The Dutch prime minister Rutte did not give a specific amount but said the Netherlands had 42 in its air force. F-16s will first wait for pilots and ground crews to be adequately trained. This means that F-16s will not be in Ukrainian skies for another ten months. The statement of both prime ministers was not a surprise as the Biden administration had previously sent a letter to the Dutch and Danish governments that they would support the transfer of the jets to Ukraine when the pilot training programme was complete. The Royal Netherlands Air Force (RNLAF) purchased 213 F-16A/B aircraft. Force reductions saw the fleet reduced to 68 aircraft. The remaining aircraft are upgraded to MLU standards. Some surplus aircraft have been sold to the Jordanian and Chilean Air Force. The Royal Danish Air Force (RDAF) bought 77 F-16A/B aircraft. Of these, 48 aircraft and 14 spares upgraded to MLU standards were supposed to remain operational until 2025. All aircraft RNLAF and RDAF will transfer to Ukrainian Air Force if F-16 A/B is upgraded to MLU.