UAE on-Boards the KF-21 Program
The United Arab Emirates and the Republic of Korea signed a Memorandum of Understanding (MoU) allowing the emirates to join the KF-21 Boramae program. UAE will pay Indonesia's contribution share owed by Jakarta. The debt was not only hampering the program but also the bilateral relations.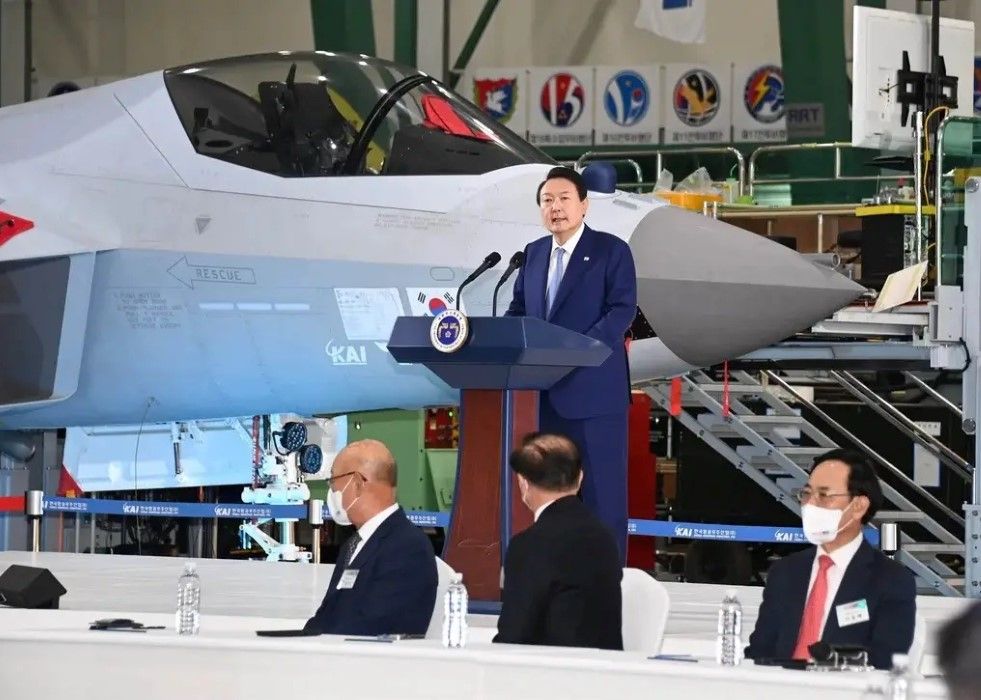 However, the development leads to the question: Will KF-21 replace any aircraft in the UAE?
United Arab Emirates Air Force (UAEAF) operates one of the most sophisticated fleets. The Air Force has F-16 Block 60 Desert Falcon, Mirage 2000-9, and Rafale jets. They once negotiated with former U.S. President Donald Trump to buy F-35As, but current President Joe Biden axed the plans before they were accepted.
16,9 m long with a wingspan of 11,2 m, the Boramae is powered by two American GE F414 turbojet engines like the Super Hornet and is in the same class as the F/A 18 Super Hornet, Rafale and Eurofighter.
KF-21 is designed for a reduced radar and infrared signature. As a result, it is not described as stealthy. The fighter does not have an inner bay for ammunition for the moment. Korea Aerospace Industries (KAI) recently announced it plans to propose a Block 3 variant to the Republic of Korea Air Force (RoKAF) with an internal weapons bay and enhanced low-observable technology features.
The fighter may fire the European Meteor, Iris-t and Taurus, AIM-120 AMRAAM, the Sidewinder 9X, Harpoon and JDAM.
It is known that Poland shows deep interest in the program. On the other hand, Jakarta has new projects with the U.S. and France, such as acquiring F-15EX and Rafale fighter jets.